.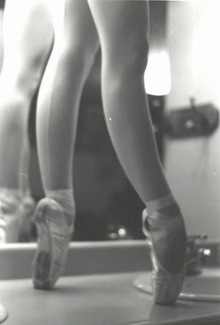 Montana Ballet Company, Ballroom Dance Center, Saunders Dance Studio of Drama, are just a few of the dance companies, Montana dance schools, dancing organizations and dance wear suppliers that that can be found in our comprehensive Directory of Montana Dance Companies.
Featured American Dance Company
Montana Ballet Company

The company provides outlets for dancers to master their craft. MBC schedules mini workshops through out the year and a two week summer intensive program that provides rigorous dance instruction. Although this work shop is geared for the serious dancer it also incorporates lots of fun for all intermediate and advanced dancers.

We bring in guest performers, instructors and choreographers with professional backgrounds to teach at our summer workshop. Some of these have included prestigious teachers such as Joy & Conrad Ludlow from New York City Ballet and the University of Utah, George Golovine of the Paris Opera, Jesus Sanfiel of National Ballet de Ballet Cuba, Diane Dixon of Los Angeles Ballet, Gina Patterson and Eric Midgley of Ballet Austin, and Leo Ahonen from the Houston Ballet. This year we have teachers from the Smuin Ballet coming to instruct choreograph and perform.

Thousands of school children in Montana's rural areas have taken part in dance education through our Community and Rural Outreach Programs. Our ticket gifting program has benefited children involved in Big Brothers and Big Sisters, Prevent Child Abuse, and the Girl Scouts. This year our Second Grade program, where we invite all second graders in the immediate and rural schools to our Nutcracker dress rehearsal, saw a 50 percent increase in participation, and is growing every year. We feel these programs are an important part of Montana Ballet because they introduce art in many forms to young children.
---
There are many fine dance schools in Montana. I know I am in contact with them as we supply a range of high quality dancewear products like leotards, dance pants, dance dresses and other dancing apparel.
Bangkok Companies supplies an amazing range of dancewear from Thailand. I have looked at these dance garments and dance accessories in detail. There is only one word to describe them Superb. For more details click on the pictures or send an email to bangkokcompanies@gmail.com We regret at this time we can only satisfy Montana wholesale dancewear requests.
"Dancewear designed by dancers for dancers"
| | | | | |
| --- | --- | --- | --- | --- |
| Dance Dresses | Kids Leotards | Adult Leotards | Dance Bras | |
| | | | | |
| | Dance Pants | Tutu's | Dance Shorts | |
| | | | | |
| Dancewear | Dancewear Organizers | Dance Bags | Dance Backpacks | |
| | | | | |
Bangkok Companies is a full service product sourcing company in Thailand. For All your dancewear needs please email bangkokcompanies@gmail.com with your requests.
---
Dance Schools in Montana, Dancewear Suppliers, Montana Dancing Organizations
Rhythm Explosion
7230 Skunk Creek Road MT 59715 Bozeman, Montana U.S.A.
(406)8643.07; Fax(406)686.41.41;
www.RhythmExplosion.com
Bi-annual workshop for dancers and musicians, exploring the rich jazz tradition of listening and responding. Classes in Tap, Jazz, Afro-Brazilian, Afro-Cuban, Salsa, Music for Dancers, Dance for Music
--------------------------------------------------------------------------------
Charlene Campbell
2704 Brooks MT 59801 Missoula, Montana U.S.A.
Tel. (1.406)549.5155
Dance School, ballet
--------------------------------------------------------------------------------
Sharon Figi
Montana Ballet Company
221 East Main Street, Suite A MT 59715 Bozeman U.S.A.
(406) 582-8702
www.montanaballet.com
Montana Ballet Company is dedicated to making the world of dance accessible to all Montanans. We are open to dancers from different schools across Montana for auditions to be a part of our company,
--------------------------------------------------------------------------------
Breaking Pointe Dance, Cheer & Tumbling Academy
705 Bridger Drive, Suite B
Bozeman, Montana
406.586.2444
breakingpointe@qwest.net
http://breakingpointe.com
Dance Schools
--------------------------------------------------------------------------------

Marie Kelli
2400 Old Fort Rd. MT 59804 Missoula Montana U.S.A.
(406)728-4410
www.kellimariebellyd.com
Dance Belly dance
--------------------------------------------------------------------------------
Larry Sperry
40, Roundup Dr 59102-6288 Billings, Montana U.S.A.
Tel. 1 406 656 1093
Dance Teacher, Dancer, Round Dancing, Social Dancing
--------------------------------------------------------------------------------
Allegro School of Dance
3750 North Montana Avenue MT 59602 Helena, Montana U.S.A.
Tel. (1.406)443.1231
Dance School
--------------------------------------------------------------------------------
Ballet Arts Academy
1739 Main Street MT 59105 Billings, Montana U.S.A.
Tel. (1.406)259.4734
Dance School
--------------------------------------------------------------------------------
Ballroom Dance Center
403 South Catlin Street MT 59801 Missoula, Montana U.S.A.
tel. (1.406)542.2424
Dance School
--------------------------------------------------------------------------------
Big Sky Cheering Section
38 South Last Chance Gulch Street MT 59601 Helena, Montana U.S.A.
Tel. (1.406)442.9444
Dance School
--------------------------------------------------------------------------------
Big Sky Dance Center
2304 North 7th Avenue # C3 MT 59715 Bozeman, Montana U.S.A.
Tel. (1.406)586.1880
Dance School
--------------------------------------------------------------------------------
Billings Dance Club
Montana U.S.A.
Tel. (1.406)256.6522
Dance School
--------------------------------------------------------------------------------
Bitteroot Dance
1018 Maki Lane MT 59828 Corvallis, Montana U.S.A.
Tel. (1.406)961.8347
Dance School
--------------------------------------------------------------------------------
Center Stage School of Dance
1966 Whalebone Drive MT 59901 Kalispell, Montana U.S.A.
Tel. (1.406)755.0139
Dance School
--------------------------------------------------------------------------------
Chris's Dance School
521 24th Street West MT 59102 Billings, Montana U.S.A.
Tel. (1.406)652.3539
Dance School
--------------------------------------------------------------------------------
Creative Arts Center
38 South Last Chance Gulch Street MT 59601 Helena, Montana U.S.A.
Tel. (1.406)442.6519
Dance School
--------------------------------------------------------------------------------
Dance Art Center
1411 1st Avenue West MT 59901 Kalispell, Montana U.S.A.
Tel. (1.406)755.0760
Dance School
--------------------------------------------------------------------------------
Dance Center
1038 Main Street # 1 MT 59105 Billings, Montana U.S.A.
Tel. (1.406)248.4249
Dance School
--------------------------------------------------------------------------------
Dance Elite
221 East Main Street, PO Box 6021 MT 59771-6021 Bozeman, Montana U.S.A.
Tel. (1.406)587.7192; Fax (1.406)587.5470
Dance Company, modern, ballet, school
--------------------------------------------------------------------------------
Dance Ranch
322 North Center Avenue MT 59034 Hardin, Montana U.S.A.
Tel. (1.406)665.1588
Dance School
--------------------------------------------------------------------------------
Dance Syndicate
115 1st Avenue North MT 59457 Lewistown, Montana U.S.A.
Tel. (1.406)538.3028
Dance School
--------------------------------------------------------------------------------
Danceworks
229 East Front Street MT 59802 Missoula, Montana U.S.A.
tel. (1.406)721.2757
Dance School
--------------------------------------------------------------------------------
Enhance Your Dance
706 Harrison Avenue MT 59601 Helena, Montana U.S.A.
Tel. (1.406)443.5804
Dance School
--------------------------------------------------------------------------------
Have Fun Dancing
PO Box 340 MT 59730 Gallatin Gateway, Montana U.S.A.
Tel. (1.406)763.5032
Dance School
--------------------------------------------------------------------------------
Jana Shiner Dance
214 North 30th Street MT 59101 Billings, Montana U.S.A.
Tel. (1.406)245.8298
Dance School
--------------------------------------------------------------------------------
Jurrette's School of Baton and Dance
1745 Main Street MT 59105 Billings, Montana U.S.A.
Tel. (1.406)252.4354
Dance School
--------------------------------------------------------------------------------
Kathy's Dance Studio
3726 Central Avenue MT 59401 Great Falls, Montana U.S.A.
Tel. (1.406)761.4347
Dance School
--------------------------------------------------------------------------------
Let's Dance
7111 Rocky Point Road MT 59860 Polson, Montana U.S.A.
Tel. (1.406)883.3455
Dance School
--------------------------------------------------------------------------------
Marianne's School of Dance
2710 Broadwater Avenue MT 59602 Helena, Montana U.S.A.
Tel. (1.406)442.3501
Dance School
--------------------------------------------------------------------------------
Maurine Yelsa Dance Studio
603 East Park Street MT 59711 Anaconda, Montana U.S.A.
Tel. (1.406)563.2021
Dance School
--------------------------------------------------------------------------------
Missoula Dance Academy
10915 Saddleback Lane MT 59804 Missoula, Montana U.S.A.
Tel. (1.406)549.5155
Dance School
--------------------------------------------------------------------------------
Missoula Dance Academy
500 East Alder Street # B MT 59802 Missoula, Montana U.S.A.
Tel. (1.406)549.5155
Dance School
--------------------------------------------------------------------------------
Montana Dance Action
14 North 29th Street MT 59101 Billings, Montana U.S.A.
Tel. (1.406)248.6133
Dance School
--------------------------------------------------------------------------------
Montana Dance Club
123 East Railroad Avenue North MT 59741 Manhattan, Montana U.S.A.
Tel. (1.406)284.3201
Dance School
--------------------------------------------------------------------------------
Montana Movement Center
612 1st Avenue South MT 59401 Great Falls, Montana U.S.A.
Tel. (1.406)761.6106
Dance School
--------------------------------------------------------------------------------
Montana Theatreworks
2430 North 7th Avenue # 2 MT 59715 Bozeman, Montana U.S.A.
Tel. (1.406)585.5885
School
--------------------------------------------------------------------------------
Mountain Shadows School of Dance
2110 River Drive North MT 59401 Great Falls, Montana U.S.A.
Tel. (1.406)453.5968
Dance School
--------------------------------------------------------------------------------
Ms. Linda's School of Dance
612 1st Avenue South MT 59401 Great Falls, Montana U.S.A.
Tel. (1.406)761.8876
Dance School
--------------------------------------------------------------------------------
One Step Ahead
1409 West Durston Road MT 59715 Bozeman, Montana U.S.A.
el. (1.406)586.2444
Dance School
--------------------------------------------------------------------------------
Patti's Dance center
414 Main Street MT 59722 Deer Lodge, Montana U.S.A.
Tel. (1.406)846.3661
School
--------------------------------------------------------------------------------
Phoenix
PO Box 1720 MT 59917 Whitefish, Montana U.S.A.
Tel. (1.406)296.0830
Dance Company
--------------------------------------------------------------------------------
Rainbow Dance
Lockwood School; 1935 Lampman Drive MT 59101 Billings, Montana U.S.A.
Tel. (1.406)259.4252
Dance School
--------------------------------------------------------------------------------
Rainbow Dance & Costume Rental
410 Lake Elmo Drive # 3 MT 59105 Billings, Montana U.S.A.
Tel. (1.406)259.4252
Dance School
--------------------------------------------------------------------------------
Rim View Dance Studio
2346 Grand Avenue MT 59102 Billings, Montana U.S.A.
Tel. (1.406)652.8171
Dance School
--------------------------------------------------------------------------------
Saunders Dance Studio of Drama
22 North 9th Avenue # 1 MT 59715 Bozeman, Montana U.S.A.
Tel. (1.406)586.5522
Dance School
--------------------------------------------------------------------------------
Steele Celtic Dancewear
P.O. Box 871 MT 59403 Great Falls, Montana U.S.A.
Tel. (1.403)686.3514
http://www.irishdanceshoes.com
Dance Company
--------------------------------------------------------------------------------
Sunshine Generation of Billings
2040 Rosebud Drive # 1 MT 59102 Billings, Montana U.S.A.
Tel. (1.406)655.0743
Dance School
--------------------------------------------------------------------------------
Tracy's School of Dance
1603 Grand Avenue MT 59102 Billings, Montana U.S.A.
Tel. (1.406)256.9606
Dance School
--------------------------------------------------------------------------------
Uniforms Plus
1113 10th Avenue South MT 59405 Great Falls, Montana U.S.A.
Tel. (1.406)453.6272
Dance School
--------------------------------------------------------------------------------
University of Montana, Dance Department
MT 59812 Missoula, Montana U.S.A.
Tel. (1.406)243.4481
Dance School, ballet
--------------------------------------------------------------------------------
University of Montana, School of Fine Arts, Drama / Dance
Lodge - Griz Central, Room 224 MT 59812-1203 Missoula, Montana U.S.A.
Tel. (1.406)243.2572
Dance School, graduate, dance
-------------------------------------------------------------------------------
Virginia Wirth Dance Studio
200 North Adams Street MT 59802 Missoula, Montana U.S.A.
Tel. (1.406)728.6090
Dance School
--------------------------------------------------------------------------------
Virginia's School of Dance
2718 Argyle Street MT 59701 Butte, Montana U.S.A.
Tel. (1.406)782.5804
Dance School
--------------------------------------------------------------------------------
Yellowstone Ballet
109 South B Street MT 59047 Livingston, Montana U.S.A.
Tel. (1.406)222.0430
Dance School
--------------------------------------------------------------------------------
Ann Bates
21 East Main Street, PO Box 6021 MT 59771-6021 Bozeman, Montana U.S.A.
Tel. (1.406)587.7192; Fax (1.406)587.5470
Dance Company, modern, ballet, school
--------------------------------------------------------------------------------
Susan Hinkins
1122 South 5th Avenue MT 59715 Bozeman, Montana U.S.A.
Tel. (1.406)586.6773
Dance Teacher
--------------------------------------------------------------------------------
Robert Logan
8 Columbine Rd MT 59802 Missoula, Montana U.S.A.
Tel. (1.406)728.6161
Dance School
--------------------------------------------------------------------------------
Winona Platenberg
726 Elm Street MT 59601 Helena, Montana U.S.A.
Tel. (1.406)449.4558
Dance Group, Polynesian dances, Hula Dance
--------------------------------------------------------------------------------
S. Pete Poulos
PO Box 9103 MT 59807 Missoula, Montana U.S.A.
Tel. (1.406)542.2574
Dance Teacher
--------------------------------------------------------------------------------
Corby Skinner
Albert Abair Theater
2722 3rd Avenue North 59101 Billings, Montana U.S.A.
Tel. 406-256-8915 ext 206, FAX 406-256-5060
www.albertabairtheater.org
Dance Company
--------------------------------------------------------------------------------
Jenn Tara
88 N. Gore MO 63119 St. Louis, Montana U.S.A.
Tel. (1.314)965.9166
Freestyle dance & movement
--------------------------------------------------------------------------------
Bev Young
1561 Mountain View Drive MT 59802 Missoula, Montana U.S.A.
Tel. (1.406)549.6054; Tel. (1.406)443.3483
Dance Camp, Folk Dance , contras & squares, music workshops