.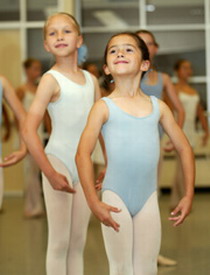 Las Vegas Dance Theatre Studio, Academy of Nevada Ballet Theatre, Ballet Mink Colbert, are just a few of the dance companies, Las Vegas dance schools, dancing organizations and dance wear suppliers that that can be found in our comprehensive Directory of Nevada Dance Companies.
Featured Nevada Dance Company
Nevada Ballet Theatre

The Academy of Nevada Ballet Theatre was founded in 1979 to inspire imaginative self expression through dance. With instruction offered in tap, jazz, ballet,modern, character, and hip-hop, the Academy of Nevada Ballet Theatre teaches and trains over 700 children annually. Classes are available for students from three years of age to adult. The Academy also offers a program geared towards adults, including pilates, adult ballet, jazzercise.

Each year, advanced Academy students are selected to audition for the Nevada Ballet Theatre Youth Company. These individuals are given the opportunity to be part of professional productions. They are cast in roles calling for young people in ballets that include The Nutcracker, Coppelia, Giselle and Peter Pan. The Youth Company also participates in community events as representatives of Nevada Ballet Theatre.

Under the direction of Victoria Stocki-Kim (Academy Director) the Academy of Nevada Ballet Theatre has a talented faculty ready to offer the very best dance training for our rapidly growing community. Each class is designed to apply the appropriate instruction for the age as well as the physical and mental development of the student.
Character Dance: This course acquaints all students with traditional forms of dancing such as the Polonaise, Mazurka and other formal and folk dances of the past that are extensively used in the classical Ballet repertoire.
Segments from various traditional classical ballets are often taught as a vehicle for students to understand how combinations of rhythms and styles of movements and patterns can be used in this area.
---
There are many fine dance schools in Nevada. I know I am in contact with them as we supply a range of high quality dancewear products like leotards, dance pants, dance dresses and other dancing apparel.
Bangkok Companies supplies an amazing range of dancewear from Thailand. I have looked at these dance garments and dance accessories in detail. There is only one word to describe them Superb. For more details click on the pictures or send an email to bangkokcompanies@gmail.com We regret at this time we can only satisfy Nevada wholesale dancewear requests.
"Dancewear designed by dancers for dancers"
| | | | | |
| --- | --- | --- | --- | --- |
| Dance Dresses | Kids Leotards | Adult Leotards | Dance Bras | |
| | | | | |
| | Dance Pants | Tutu's | Dance Shorts | |
| | | | | |
| Dancewear | Dancewear Organizers | Dance Bags | Dance Backpacks | |
| | | | | |
Bangkok Companies is a full service product sourcing company in Thailand. For All your dancewear needs please email bangkokcompanies@gmail.com with your requests.
---
Dance Schools in Nevada, Dancewear Suppliers, Nevada Dancing Organizations
Ixela Gutierrez, Ernesto Daniel Gonzalez
Mexico Vivo Dance Company
PO Box 34944 NV 89133 Las Vegas, Nevada U.S.A.
(1702)388.0948, (1702)388.0938
www.mexicovivodancecompany.com
Dance Group, folk, Mexican dances
--------------------------------------------------------------------------------
Kelly Roth
6259 E. Halehaven Drive NV 89110 Las Vegas, Nevada U.S.A.
(1.702)651.4201;Fax(1.702)651.4765
Choreographer, teacher (modern dance, ballet, improvisation, choreography), dancer, festival director
--------------------------------------------------------------------------------
Hand of Fatima Dance Tribe
1097 Toni Ave. #20 89119 Las Vegas, Nevada, USA U.S.A.
Tel. 702-733-1456
www.rossah.com
Dances of the Maghreb, Morocco, Tunisia, Algeria
--------------------------------------------------------------------------------
Mary Ann Arcadipane
8900 Litchfield Avenue NV 89134 Las Vegas, Nevada U.S.A.
Tel. 702-222-0591
Dance Teacher, Choreographer, dancer and director of The Encore Dancers in Las Vegas, NV. Committed to the senior dancer and their ongoing ability to stay fit and enjoy dancing as a lifetime activity
--------------------------------------------------------------------------------
Joseph Botta
P.O. Box C1002589760359AYW NV 89145 Las Vegas, Nevada U.S.A.
702-242-5140
http://dance.users.50megs.com
Dance auditions, Las Vegas, ballet, jazz, modern, gymnastics
--------------------------------------------------------------------------------
Greg Darrough
4440 South Durango Drive, Suite A NV 89147-8673 Las Vegas, Nevada U.S.A.
1(702)876-3131; fax (702)876-3183
www.arthurmurraylasvegas.com
Dance Teacher, choreographer, dancer, studio, school, Ballroom, Latin, Waltz, Hustle, Swing, Tango, Fox Trot, Salsa
--------------------------------------------------------------------------------
Kelly Gellette
1817 Lamplighter Lane NV 89104-3725 Las Vegas, Nevada U.S.A.
(1.702)735.5418, Fax 735.6422
http://www.nationalteachersassoc.com
Swing dance club
--------------------------------------------------------------------------------
Louis Kavouras
4505 Maryland Parkway, Box 455010, Las Vegas 89154-5010 Nevada U.S.A.
702-895-3827; Fax 702-895-0920
www.unlv.edu
Chairperson
--------------------------------------------------------------------------------
Richard Killian
E203, 350 E. Desert Inn Road NV 89109 Las Vegas, Nevada U.S.A.
Tel. 702/732-4871, FAX 702/732-4871
Dance Teacher, 26 years of recreational folk dance classes 6:30 every Wednesday evening.
--------------------------------------------------------------------------------
E Margot Mink-Colbert
Ballet Mink Colbert
1025 Canosa Ave., Las NV 89102 Vegas, U.S.A. Phone
702 895 4878 FAX 702 895 0920
www.home.earthlink.net
Ballet Mink Colbert and University of Nevada Las Vegas choreography in post modern ballet genre, international performance,
--------------------------------------------------------------------------------
Dawn Pruszkowski
6575 Sunset Pines Street NV 89148 Las Vegas, Nevada U.S.A.
fax: 309.410.7623
www.worshipsteps.com
Christian dance worship, liturgy, dance as prayer
--------------------------------------------------------------------------------
Mikal Watkins
12, Collingwood CA 92656 Aliso Viejo U.S.A.
949-633-8727,714-401-9091, FAX 949-448-0562
www.vegasshowdown.com
Annual Dance Competition held in Las Vegas, Nevada featuring Professional, Amateur, and Pro/Am Competitions in International and American Styles.
--------------------------------------------------------------------------------
A-Z Dance Studio
900 Karen Avenue # A116 NV 89109 Las Vegas, Nevada U.S.A.
Tel. (1.702)3692160
Dance School, dance classes, tuition
--------------------------------------------------------------------------------
Academy of Ballet
7235 Bermuda Road NV 89119 Las Vegas, Nevada U.S.A.
Tel. (1.702)8972728
Dance School, dance classes, tuition
--------------------------------------------------------------------------------
Academy of Nevada Dance
4850 Harrison Drive NV 89121 Las Vegas, Nevada U.S.A.
Tel. (1.702)8986306
Dance School, dance classes, tuition
--------------------------------------------------------------------------------
Alicia & James Carter Dance
620 South Decatur Boulevard NV 89107 Las Vegas, Nevada U.S.A.
Tel. (1.702)8771853
Dance School, dance classes, tuition
--------------------------------------------------------------------------------
American Dance Studios Inc.
2605 South Decatur Boulevard NV 89102 Las Vegas, Nevada U.S.A.
Tel. (1.702)8714501
Dance School, dance classes, tuition
--------------------------------------------------------------------------------
American Dream Studio of Dance
2550 Duneville Street # A-D NV 89102 Las Vegas, Nevada U.S.A.
Tel. (1.702)2474877
Dance School, dance classes, tuition
--------------------------------------------------------------------------------
Arthur Murray Dance Studio
4550 South Maryland Parkway # N NV 89119 Las Vegas, Nevada U.S.A.
Tel. (1.702)7984552
Dance School, dance classes, tuition
--------------------------------------------------------------------------------
Backstage Dance Studio
2330 San Jose Avenue NV 89104 Las Vegas, Nevada U.S.A.
Tel. (1.702)4577310
Dance School, dance classes, tuition
--------------------------------------------------------------------------------
Backstage Dance Studio II
3425 South Lamb Boulevard NV 89121 Las Vegas, Nevada U.S.A.
Tel. (1.702)7391446
Dance School, dance classes, tuition
--------------------------------------------------------------------------------
Ballet Folklorico of St. John the Evangelist Church
150 N. Moapa Valley Boulevard., PO Box 493 NV 89040 Overton, Nevada U.S.A. Tel.
(1.702)397.8096; Fax (1.702)397.8264
www.lasvegas-diocese.org/stjohnevangelis
Dance Group, folk, Mexican dances
--------------------------------------------------------------------------------
Bunker Dance Center
2400 South Jones Boulevard NV 89102 Las Vegas, Nevada U.S.A.
Tel. (1.702)8707870
Dance School, dance classes, tuition
--------------------------------------------------------------------------------
Carolyn Collette's Dance
3111 South Valley View Boulevard # M104 NV 89102 Las Vegas, Nevada U.S.A.
Tel. (1.702)8711555
Dance School, dance classes, tuition
--------------------------------------------------------------------------------
Christine Harper's Dance
2081 North Jones Boulevard NV 89108 Las Vegas, Nevada U.S.A.
Tel. (1.702)6468040
Dance School, dance classes, tuition
--------------------------------------------------------------------------------
Cloggers Vegas Valley
2245 North Decatur Boulevard # K NV 89108 Las Vegas, Nevada U.S.A.
Tel. (1.702)6473501
Dance School, dance classes, tuition
--------------------------------------------------------------------------------
Clogging
3333 South Maryland Parkway NV 89109 Las Vegas, Nevada U.S.A.
Tel. (1.702)7964357
Dance School, dance classes, tuition
--------------------------------------------------------------------------------
D.K. Body Balancing Method
7915 W. Sahara, # 101, Las Vegas NV 89117 U.S.A.
Tel. (702) 303-4326
www.dkbodybalancing.com
International Pilates Certification University Nevada Las Vegas
--------------------------------------------------------------------------------
Dance Charisma
3650 S Jones Blvd, Suite 16 NV 89103-1173 Las Vegas, Nevada U.S.A.
Tel. (1.702)3648700
www.Dancecharisma.Com
Dance School, teacher, ballroom dances
--------------------------------------------------------------------------------
Dance Fitness & Sport
633 North Decatur Boulevard # I NV 89107 Las Vegas, Nevada U.S.A.
Tel. (1.702)2588745
Dance School, dance classes, tuition
--------------------------------------------------------------------------------
Dance Fusion
1775 East Tropicana Avenue # 16 NV 89119 Las Vegas, Nevada U.S.A.
Tel. (1.702)7953332
Dance School, dance classes, tuition
--------------------------------------------------------------------------------
Dance In The Desert Festival
Nicholas J. Horne Theatre, 3200 E. Cheyenne Avenue Nv 89030-4228 North Las Vegas,
www.ccsn.nevada.edu/performingarts
Dance Festival
--------------------------------------------------------------------------------
Desert Shores Dance Academy
2620 Regatta Drive # 118 NV 89128 Las Vegas, Nevada U.S.A.
Tel. (1.702)3633070
Dance School, dance classes, tuition
--------------------------------------------------------------------------------
Fern Adair Conservatory
3265 East Patrick Lane NV 89120 Las Vegas, Nevada U.S.A.
Tel. (1.702)4587575
Dance School, dance classes, tuition
--------------------------------------------------------------------------------
Helene Gregory Talent Center
3755 East Desert Inn Road NV 89121 Las Vegas, Nevada U.S.A.
Tel. (1.702)4511666
Dance School, dance classes, tuition
--------------------------------------------------------------------------------
Henry Le Tang Academy of Dance
953 East Sahara Avenue # B35 NV 89104 Las Vegas, Nevada U.S.A.
Tel. (1.702)8713999
Dance School, dance classes, tuition
--------------------------------------------------------------------------------
Inez Mourning Studio One Dance
4601 West Sahara Avenue # J NV 89102 Las Vegas, Nevada U.S.A.
Tel. (1.702)3642077
Dance School, dance classes, tuition
--------------------------------------------------------------------------------
Jennifer Sasso's School of Dance
3178 Redwood Street NV 89146 Las Vegas, Nevada U.S.A.
Tel. (1.702281340
Dance School, dance classes, tuition
--------------------------------------------------------------------------------
Kick Em Up Kids
2245 North Decatur Boulevard # K NV 89108 Las Vegas, Nevada U.S.A.
Tel. (1.702)6473501
Dance School, dance classes, tuition
--------------------------------------------------------------------------------
Kids In Motion
4024 North Tenaya Way NV 89129 Las Vegas, Nevada U.S.A.
Tel. (1.702)6455250
Dance School, dance classes, tuition
--------------------------------------------------------------------------------
Kravenko School of Dance
3400 South Jones Boulevard # 11 NV 89102 Las Vegas, Nevada U.S.A.
Tel. (1.702)8762806
Dance School, dance classes, tuition
--------------------------------------------------------------------------------
Lakes School of Dance
2912 Lake East Drive NV 89117 Las Vegas, Nevada U.S.A.
Tel. (1.702)2556110
Dance School, dance classes, tuition
--------------------------------------------------------------------------------
Las Vegas Dance Theatre Studio
3248 Civic Center Drive NV 89030 North Las Vegas, Nevada U.S.A.
Tel. (1.702)6493932
Dance School, dance classes, tuition
--------------------------------------------------------------------------------
Las Vegas Flyers Gymnastics
1122 Vista Drive NV 89102 Las Vegas, Nevada U.S.A.
Tel. (1.702)8772266
Dance School, dance classes, tuition
--------------------------------------------------------------------------------
Las Vegas Swing Dance Club
PO Box 565 NV 89125-0565 Las Vegas, Nevada U.S.A.
Tel. (1.702)256.0330
Swing dance club
--------------------------------------------------------------------------------
Let's Dance Studio
7034 West Charleston Boulevard NV 89117 Las Vegas, Nevada U.S.A.
Tel. (1.702)8380007
Dance School, dance classes, tuition
--------------------------------------------------------------------------------
London Dance Academy
2585 East Flamingo Road # 4 NV 89121 Las Vegas, Nevada U.S.A.
Tel. (1.702)7371202
Dance School, dance classes, tuition
--------------------------------------------------------------------------------
Marliza's Belly Dance School
4133 West Charleston Boulevard NV 89102 Las Vegas, Nevada U.S.A.
Tel. (1.702)8705508
Dance School, dance classes, Dance tuition
--------------------------------------------------------------------------------
Merluzzi Dance & Gymnastic Center
1137 South Rainbow Boulevard NV 89102 Las Vegas, Nevada U.S.A.
Tel. (1.702)2546712
Dance School, dance classes, tuition
--------------------------------------------------------------------------------
Mikel's Performing Arts
7034 West Charleston Boulevard NV 89117 Las Vegas, Nevada U.S.A.
Tel. (1.702)2564522
Dance School, dance classes, tuition
--------------------------------------------------------------------------------
Na Mea Hawaii
1033 North Nellis Boulevard NV 89110 Las Vegas, Nevada U.S.A.
Tel. (1.702)3917416
Dance School, dance classes, Dance tuition
--------------------------------------------------------------------------------
Neon Squares
PO Box 46161 NV 89114-6161 Las Vegas, Nevada U.S.A.
Dance Club, square dances, gay Dance
--------------------------------------------------------------------------------
Oh's Tae Kwon Do & Dance School
6820 West Flamingo Road # G NV 89103 Las Vegas, Nevada U.S.A.
Tel. (1.702)8711952
Dance School, dance classes, tuition
--------------------------------------------------------------------------------
Onstage Dance Studio
3111 South Valley View Boulevard # M104 NV 89102 Las Vegas, Nevada U.S.A.
Tel. (1.702)8711555
Dance School, dance classes, Dance tuition
--------------------------------------------------------------------------------
Preston's Class Act
2900 East Patrick Lane # 5b NV 89120 Las Vegas, Nevada U.S.A.
Tel. (1.702)4513939
Dance School, dance classes, tuition
--------------------------------------------------------------------------------
Dance Association (ProDVIDA)
9081 West Sahara Avenue NV 89117-5745 Las Vegas, Nevada U.S.A.
1-800-851-2813; 1-702-256-3830; fax 1-702-256-4227
www.prodvida.com/association
Dance Organization
--------------------------------------------------------------------------------
Rainbow Performing Arts Studio
21 North Mojave Road # A NV 89101 Las Vegas, Nevada U.S.A.
Tel. (1.702)3846268
School, dance classes, tuition
--------------------------------------------------------------------------------
Rainbow School of Dance
21 North Mojave Road NV 89101 Las Vegas, Nevada U.S.A.
Tel. (1.702)3821223
Dance School, dance classes, tuition
--------------------------------------------------------------------------------
Return to Paradise
821 North Lamb Boulevard # 7a NV 89110 Las Vegas, Nevada U.S.A.
Tel. (1.702)4526020
Dance School, dance classes, Dance tuition
--------------------------------------------------------------------------------
Robert Allen Studios
3977 Vegas Valley Drive NV 89121 Las Vegas, Nevada U.S.A.
Tel. (1.702)4318441
Dance School, dance classes, tuition
--------------------------------------------------------------------------------
Sharon Lynn Academy of Dance
3655 South Durango Drive NV 89117 Las Vegas, Nevada U.S.A.
Tel. (1.702)8698580
School, dance classes, tuition
--------------------------------------------------------------------------------
Silver Dolls Dancers
4601 West Sahara Avenue NV 89102 Las Vegas, Nevada U.S.A.
Tel. (1.702)3679811
Dance School, dance classes, tuition
--------------------------------------------------------------------------------
Sro Club - Swing Dancing - DJ
1700 East Flamingo road NV 89100 Las Vegas, Nevada U.S.A.
Tel. (1.702)796.1136
Swing dance club
--------------------------------------------------------------------------------
Step By Step School-Ballroom
1801 East Tropicana Avenue # 22 NV 89119 Las Vegas, Nevada U.S.A.
Tel. (1.702)7950041
Dance School, dance classes, tuition
--------------------------------------------------------------------------------
Studio for Ballet & Fencing
2929 East Desert Inn Road # 16-18 NV 89121 Las Vegas, Nevada U.S.A.
Tel. (1.702)8662323
Dance School, dance classes, tuition
--------------------------------------------------------------------------------
Studio One Dance
6700 West Charleston Boulevard # G NV 89102 Las Vegas, Nevada U.S.A.
Tel. (1.702)8788804
Dance School, dance classes, Dance tuition
--------------------------------------------------------------------------------
Tumbleweed Western Wear
4213 Las Vegas Boulevard South NV 89119 Las Vegas, Nevada U.S.A.
Tel. (1.702)7362182
Dance School, dance classes, tuition
--------------------------------------------------------------------------------
Twinkle Toes Dance Academy
6985 West Sahara Avenue NV 89117 Las Vegas, Nevada U.S.A.
Tel. (1.702)8768881
Dance School, dance classes, tuition
--------------------------------------------------------------------------------
Wonderland School of Dance
1555 East Flamingo Road NV 89119 Las Vegas, Nevada U.S.A.
Tel. (1.702)4566668
Dance School, dance classes, Dance tuition
--------------------------------------------------------------------------------
Fern Adair
3265 E. Patrick Ln. NV 89120 Las Vegas, Nevada U.S.A.
Tel. (702) 458-7575
www.fernadair.com
(21,000 Sq. Ft. Facility) Dance, Gymnastics, Music, Children's Theatre
--------------------------------------------------------------------------------
Sam Baines
5010 N. Rio Linda Crescent NV 89031 Las Vegas, Nevada U.S.A.
Tel. (1.702)399.5315
Dance Teachers, square dance
--------------------------------------------------------------------------------
Rossah Bendahman
PMB 182, 1149 Desert Inn Road NV 89109 Las Vegas, Nevada U.S.A.
Tel. 702.288.1436
www.rossah.com
International Dance Company.
--------------------------------------------------------------------------------
Sylvia Brallier
6295 South Pearl Street, Suite 300 NV Las Vegas, Nevada U.S.A.
Tel. (1.702)697.7002
Freestyle dance & movement
--------------------------------------------------------------------------------
Bob Dolph
4701 Terra Linda Avenue NV 89120-1604 Las Vegas, Nevada U.S.A.
Tel. (1.702)458.5962
Swing dance club
--------------------------------------------------------------------------------
Wayne Eng
8933 West Sahara Avenue # 101 NV 89117-05826 Las Vegas, Nevada U.S.A.
Tel. (1.800)851.2813; (1.702)256.3830; Fax (1.702)256.4227
www.dancevision.com
Dance Organization, dancesport, Competition, ballroom dances
--------------------------------------------------------------------------------
Donna Eng
8933 West Sahara Avenue # 101 NV 89117 Las Vegas, Nevada U.S.A.
Tel. (1.702)256.3830; Fax (1.702)256.4227
http://www.dancevision.com
Dance Competition, ballroom dances
--------------------------------------------------------------------------------
Faith Fields
PO Box 70592 NV 89170-0592 Las Vegas, Nevada U.S.A.
Tel. (1.702)435.6399
Swing dance club
--------------------------------------------------------------------------------
Christina Kakavoulias
5824 Spring Ranch Parkway NV 89118 Las Vegas, Nevada U.S.A.
Tel. (1.702)3671772
Dance Teacher, Greek folk dances
--------------------------------------------------------------------------------
Rena Kalkas
5379 South Braewood NV 89120 Las Vegas, Nevada U.S.A.
Dance Group, folk, Greek, performing. amateur
--------------------------------------------------------------------------------
Kyriakos Lambros
2278 South Mohawk NV 89146 Las Vegas, Nevada U.S.A.
Tel. (1.702)362.7327
Dance Teacher, Greek folk dances
--------------------------------------------------------------------------------
Hilda Lanza
8824 Prague Court NV 89147 Las Vegas, Nevada U.S.A.
Tel. (1.702)367.8194; Fax (1.702)367.8194
http://www.nevadastarball.com
Dance Competition, ballroom dances
--------------------------------------------------------------------------------
Hilda Lanza
2851 South Valley View #1023 NV 89102 Las Vegas, Nevada U.S.A.
Tel. (1.702)365.9483
Dance Teacher, ballroom dance, Latin
--------------------------------------------------------------------------------
Paoulo Lapi
5824 Spring Ranch Parkway NV 89118 Las Vegas, Nevada U.S.A.
Tel. (1.702)367.1772
Dance Teacher, Greek folk dances
--------------------------------------------------------------------------------
Jim Leak
4342 Cherrystone Ct. NV 89121 Las Vegas, Nevada U.S.A.
Tel. (1.702)898.9289; Fax (1.702)898.9289
Dance Teacher
--------------------------------------------------------------------------------
Alisa MacAffee
Suite N 4550 S. Maryland Parkway NV 89119 Las Vegas, Nevada U.S.A.
Tel. 702.798.4552; Fax 702.798.8170
www.arthurmurraylasvegas.com
School for Swing, Salsa, Ballroom, Latin, Country Western, Hustle, Tango
--------------------------------------------------------------------------------
Dennis Parsons
P.O. Box 46216 NV 89114 Las Vegas, Nevada U.S.A.
Tel. 1(702)656-8690; fax 1(702)656-8690
http://communitylink.reviewjournal.com
President
--------------------------------------------------------------------------------
Kanani Pharr-Cadaoas
5380 S Cameron Strreet, Suite 8B NV 89118 Las Vegas, Nevada U.S.A.
Tel. (1.702)837.8593
Dance Group, Polynesian dances, Hula Dance
--------------------------------------------------------------------------------
Susan Puttock
8824 Prague Court NV 89147 Las Vegas, Nevada U.S.A.
Tel. (1.702)367.8194; Fax (1.702)367.8194
http://www.nevadastarball.com
Dance Competition, ballroom dances, Teacher, Latin Dance
--------------------------------------------------------------------------------
Brian Puttock
8824 Prague Court NV 89147 Las Vegas, Nevada U.S.A.
Tel. & Fax (1.702)367.8194
http://www.nevadastarball.com
Dance Teacher, organizer, dancesport
--------------------------------------------------------------------------------
Bill Ray
PO Box 60641 NV 89160 Las Vegas, Nevada U.S.A.
Tel. (1.702)732.0529; (1.702)369.2160
Dance Teacher, Dance instructor, country & Western dances
--------------------------------------------------------------------------------
Marsha Ray
PO Box 60641 NV 89160 Las Vegas, Nevada U.S.A.
Tel. (1.702)732.0529; (1.702)369.2160
Dance Teacher, instructor, country & Western dances
--------------------------------------------------------------------------------
Rossah
3993 Maple Hill Road NV 89115 Las Vegas, Nevada U.S.A.
Tel. (1.702)499-0649
http://www.rossah.com
Dance Teacher, Performer, Choreographer, Orientale and Chabbe style Bellydance, Folkloric Dances of the Maghreb: Morocco, Tunisia, Algeria
--------------------------------------------------------------------------------
Tammy Ipolani Silva
889 S. Rainbow Boulevard #661 NV 89146 Las Vegas, Nevada U.S.A.
Tel. (1.702)360.6342
Dance Group, Polynesian dances, Hula
--------------------------------------------------------------------------------
Bessie Stavropoulos
2278 South Mohawk NV 89146 Las Vegas, Nevada U.S.A.
Tel. (1.702)3627327
Dance Teacher, Greek folk dances
--------------------------------------------------------------------------------
Vassili Sulich
1555 East Flamingo, Suite 112 NV 89119 Las Vegas, Nevada U.S.A.
Tel. (1.702)732.3838; Fax (1.702)732.1355
Dance Company, modern
--------------------------------------------------------------------------------
Bruce Steivel
Nevada Ballet Theatre
1651 Inner Circle NV 89134 Las Vegas U.S.A.
Tel. (1.702)243 2623; Fax (1.702)864 0365
www.nevadaballet.com
The Official School of Nevada Ballet Theatre