.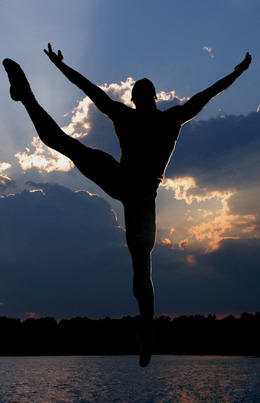 Dance Theatre Studio, Birmingham Ballet and Jazz School, Hill Ballroom Dance School, are just a few of the dance companies, Michigan dance schools, dancing organizations and dance wear suppliers that that can be found in our comprehensive Directory of Michigan Dance Companies.
Featured American Dance Company
Dance Theatre Studio

We are conveniently located within the University of Michiganís central campus and downtown Ann Arbor. We are inside the Campus Building above Moe's Sport Shop.
We now have three large dance rooms. Each room is equipped with a sprung sub floor and marley surface floor. The sub floor provides the resilience or spring to help protect dancers joints and muscles from injury. The surface floor provides resistance. Both are necessary to ensure a healthy and safe environment. Mirrors line the walls of all three dance rooms. High quality audio equipment is used for optimum sound. Portable ballet barres are used during ballet classes for maximum use of mirrors and studio space.

Ballet technique is a highly disciplined training in which a fairly standard progression of exercises builds the strength and flexibility required for classical positions and steps.

Acting I is designed to teach the student basic acting techniques. Students will learn how to create a character, develop a character, use props and voice projection in scene work.

Body Sculpting is an aerobic and fitness based class that is designed to trim and tone the body and target problem areas. Through cardo-kickboxing, dance steps and simples strength exercises, body sculpting will help burn fat, tone your body, increase stamina and get you in better total body shape while you progress at your own pace.

Cecchetti Ballet classes follow a syllabus established by the Cecchetti Council of America. Students may take these classes with the intent to be examined or for their personal technical growth.

Jazz, Hip Hop dance utilizes various rhythms of music combined with isolations of the body. Classes consist of center, floor work, across the floor techniques and varied stylistic combinations.

Pilates is designed to improve muscle strength and flexibility through resistance training and broad stretching. Studio B Pilates classes are smaller with extensive focus on the individual.

Tap dance is the use of both feet as a musical instrument. The object of this form of dance is to master the use of the body and feet in playing melodic patterns and drumming out rhythms.

---
There are many fine dance schools in Michigan. I know I am in contact with them as we supply a range of high quality dancewear products like leotards, dance pants, dance dresses and other dancing apparel.
Bangkok Companies supplies an amazing range of dancewear from Thailand. I have looked at these dance garments and dance accessories in detail. There is only one word to describe them Superb. For more details click on the pictures or send an email to bangkokcompanies@gmail.com We regret at this time we can only satisfy Michigan wholesale dancewear requests.
"Dancewear designed by dancers for dancers"
| | | | | |
| --- | --- | --- | --- | --- |
| Dance Dresses | Kids Leotards | Adult Leotards | Dance Bras | |
| | | | | |
| | Dance Pants | Tutu's | Dance Shorts | |
| | | | | |
| Dancewear | Dancewear Organizers | Dance Bags | Dance Backpacks | |
| | | | | |
Bangkok Companies is a full service product sourcing company in Thailand. For All your dancewear needs please email bangkokcompanies@gmail.com with your requests.
---
Dance Schools in Michigan, Dancewear Suppliers, Michigan Dancing Organizations
Ms. Gayla Gregor Norris, Director
Birmingham Ballet and Jazz School
The Community House, 380 South Bates street MI 48009 Birmingham, Michigan
Tel. (1.248)644.5832
Dance School, ballet, jazz
--------------------------------------------------------------------------------
Amberís Dance Academy
117 South Main Street # B MI 48003 Almont, Michigan U.S.A.
Tel. (1.810)798.7700
Dance School
------------------------------------------------------------------------------
Krasnicki Laurie School of Dance
23043 East Main Street MI 48005 Armada, Michigan U.S.A.
Tel. (1.810)784.8066
Dance School
--------------------------------------------------------------------------------
Birmingham Dance Academy
158 West 14 Mile Road MI 48009 Birmingham, Michigan U.S.A.
Tel. (1.248)642.4292
Dance School
--------------------------------------------------------------------------------
Dance Scene
25333 Van Dyke Avenue MI 48015 Center Line, Michigan U.S.A.
Tel. (1.810)757.6300
Dance School
--------------------------------------------------------------------------------
Pat Sherrill Dance Studio
26626 Van Dyke Avenue MI 48015 Center Line, Michigan U.S.A.
Tel. (1.810)757.0444
Dance School
--------------------------------------------------------------------------------
Julianaís Academy of Dance
1250 West 14 Mile Road MI 48017 Clawson, Michigan U.S.A.
Tel. (1.248)435.3120
Dance School
--------------------------------------------------------------------------------
Ms. Sandra Anton Kourkoulas
Glendi Dansers
16324 Ten Mile Road East MI 48021 Detroit, Michigan U.S.A.
Dance Group, folk, Greek, performing. amateur
--------------------------------------------------------------------------------
Ms. Judith Williams-Huddleston
Aloha Paradise Dance Consortium
19520 Argyle Crescent MI 48021 Detroit, Michigan U.S.A.
Tel. (1.313)893.1331
Jilona@aol.com
Dance Group, Polynesian dances, Hula, Hawaiian, Tahitian, Maori dances
--------------------------------------------------------------------------------
Dance Expressions
18144 East 10 Mile Road MI 48021 Eastpointe, Michigan U.S.A.
Tel. (1.810)775.2351
Dance School
--------------------------------------------------------------------------------
Allard Academy of Dance
22225 Kelly Road MI 48021 Eastpointe, Michigan U.S.A.
Tel. (1.810)774.3040
Dance School
-----------------------------------------------------------------------------
Lidiaís School of Dance
32995 Garfield Road MI 48026 Fraser, Michigan U.S.A.
Tel. (1.810)296.6864
Dance School
--------------------------------------------------------------------------------
Ms. Annabelle Martinez Cudilla
Hoku - Leía Dance Ensemble
57 East George MI 48030 Hazel Park, Michigan U.S.A.
Tel. (1.248)398.7183
Dance Group, Polynesian dances, Hula Dance
--------------------------------------------------------------------------------
Julianaís Academy of Dance Art
39781 Garfield Road MI 48038 Clinton Twp, Michigan U.S.A.
Tel. (1.810)228.9340
Dance School
--------------------------------------------------------------------------------
Ann Parsley School of Dance
40730 Garfield Road MI 48038 Clinton Twp, Michigan U.S.A.
Tel. (1.810)286.8300
Dance School
--------------------------------------------------------------------------------
Mary Skibaís School of Dance
41726 Hayes Road MI 48038 Clinton Twp, Michigan U.S.A.
Dance School
--------------------------------------------------------------------------------
Dance Supply Plus
44870 Heydenreich MI 48038 Clinton Twp., Michigan U.S.A.
Tel. (1.800)718.3594; Fax (1.810)954.0809
info@dancesupplyplus.com
www.dancesupplyplus.com
Dance Supplier, Dance shop
--------------------------------------------------------------------------------
M. C. Dance Company
160 South Water Street MI 48039 Marine City, Michigan U.S.A.
Tel. (1.810)765.3811
Dance School
--------------------------------------------------------------------------------
Gone Dancin
1472 Southbound Gratiot Avenue MI 48043 Mount Clemens, Michigan U.S.A.
Tel. (1.810)783.5678
Dance School
--------------------------------------------------------------------------------
Metropolitan Ballet Center & Arts
74 Macomb Place MI 48043 Mt Clemens, Michigan U.S.A.
Tel. (1.810)468.0323
Dance School
--------------------------------------------------------------------------------
Dance Limited
48826 Hayes Road MI 48044 Macomb, Michigan U.S.A.
Tel. (1.810)247.2040
Dance School
--------------------------------------------------------------------------------
Broadway Bound Studio of Dance
51130 D West Seaton Drive MI 48047 Chesterfield, Michigan U.S.A.
Tel. (1.810)725.7480
Dance School
--------------------------------------------------------------------------------
Mr. Beverly Kaiser
Bev's Dance Studio
35248 Cricklewood Boulevard MI 48047 New Baltimore, Michigan U.S.A.
Tel. (1.810)725.4858
Dance School, ballet, modern, jazz, tap Dance
--------------------------------------------------------------------------------
Ms. Amy Copp
52069 Old Forge Lane MI 48051 Chesterfield, Michigan U.S.A.
Tel. (1.810)949.025
Dancer
--------------------------------------------------------------------------------
All That Dance
52385 Van Buren Drive MI 48051 Chesterfield, Michigan U.S.A.
Tel. (1.810)949.3159
Dance School
--------------------------------------------------------------------------------
Fabulous Feet Dance Studio
3919 Pine Grove Avenue MI 48059 Fort Gratiot, Michigan U.S.A.
Tel. (1.810)982.8900
Dance School
--------------------------------------------------------------------------------
Dance Arts Studio
8180 Kimball Drive MI 48059 Lakeport, Michigan U.S.A.
Tel. (1.810)327.2329
Dance School
--------------------------------------------------------------------------------
Dance Company
1545 Michigan Road MI 48060 Port Huron, Michigan U.S.A.
Tel. (1.810)364.3122, (1.810)984.3460
Dance School
--------------------------------------------------------------------------------
Chrisí Dance Workshop
1858 Water Street MI 48060 Port Huron, Michigan U.S.A.
Tel. (1.810)982.8263
Dance School
--------------------------------------------------------------------------------
Main Street Dance Connection
227 Huron Avenue MI 48060 Port Huron, Michigan U.S.A.
Tel. (1.810)982.0277
Dance School
--------------------------------------------------------------------------------
Dance Academy
908 Military Street MI 48060 Port Huron, Michigan U.S.A.
Tel. (1.810)985.5770
Dance School
--------------------------------------------------------------------------------
Dance Academy
34517 Fuerstenau Road MI 48062 Richmond, Michigan U.S.A.
Tel. (1.810)727.4894
Dance School
--------------------------------------------------------------------------------
Dance Connection
68265 South Main Street MI 48062 Richmond, Michigan U.S.A.
Tel. (1.810)727.4165
Dance School
--------------------------------------------------------------------------------
Dance Studio Inc.
110 South Main Street MI 48065 Romeo, Michigan U.S.A.
Tel. (1.810)336.0270
Dance School
--------------------------------------------------------------------------------
Romeo Civic Dance Center Inc.
125 West Lafayette Street MI 48065 Romeo, Michigan U.S.A.
Tel. (1.810)752.4311
Dance School
-------------------------------------------------------------------------------
Dancetera
17806 East 13 Mile Road MI 48066 Roseville, Michigan U.S.A.
Tel. (1.810)773.1723
Dance School
--------------------------------------------------------------------------------
Charmaineís Studio of Dance
20335 Catherine Street MI 48066 Roseville, Michigan U.S.A.
Tel. (1.810)293.2980
Dance School
--------------------------------------------------------------------------------
Borgo School of Dance & Gymnastics
224 North Washington Avenue MI 48067 Royal Oak, Michigan U.S.A.
Tel. (1.248)547.2877
Dance School
--------------------------------------------------------------------------------
Arthur Murray Dance Studio
811 North Main Street MI 48067 Royal Oak, Michigan U.S.A.
Tel. (1.248)548.4770
Dance School, ballroom dance
--------------------------------------------------------------------------------
Rose Marie Floyd Studio of Ballet
939 North Main Street MI 48067 Royal Oak, Michigan U.S.A.
Tel. (1.313)641.9063, (1.313)546.7484
Dance School, ballet
--------------------------------------------------------------------------------
Ms. Flora Penner
Aloha Tropics
748 W.11 Mile Road MI 48071 Madison Heights, Michigan U.S.A.
Tel. (1.248)691.9292
Dance Group, Polynesian dances, Hula
--------------------------------------------------------------------------------
Lindaís Danceworks
3168 West 12 Mile Road MI 48072 Berkley, Michigan U.S.A.
Tel. (1.248)541.7348
Dance School
--------------------------------------------------------------------------------
OíHare School of Irish Dance
4133 Amherst Road MI 48073 Royal Oak Michigan U.S.A.
Tel. (1.248)549.5549
Dance School
--------------------------------------------------------------------------------
Dance Ten
119 East 13 Mile Road MI 48073 Royal Oak, Michigan U.S.A.
Tel. (1.248)583.3034
Dance School
--------------------------------------------------------------------------------
Beverli Varner School of Dance
2908 North Woodward Avenue MI 48073 Royal Oak, Michigan U.S.A.
Tel. (1.248)549.3720
Dance School
--------------------------------------------------------------------------------
Mr. Dermot Naughton
3905 Devon Road, Apartment 2 MI 48073 Royal Oak, Michigan U.S.A.
Dance Organizer, folk, Greek dances, teacher, member IOFA Greece
--------------------------------------------------------------------------------
Artistry In Motion Dance School
19460 West 10 Mile Road MI 48075 Southfield, Michigan U.S.A.
Tel. (1.248)557.9320
Dance School
--------------------------------------------------------------------------------
Stardust Ballroom Dance Studio
28651 Northwestern Highway MI 48075 Southfield, Michigan U.S.A.
Tel. (1.248)356.5678
Dance School
--------------------------------------------------------------------------------
Casali School of Dance
23011 Nine Mack Drive MI 48080 St Clair Shores, Michigan U.S.A.
Tel. (1.810)771.6920
Dance School
--------------------------------------------------------------------------------
Mary Ellen Studio of Dance
23216 Greater Mack Avenue MI 48080 St Clair Shores, Michigan U.S.A.
Tel. (1.810)774.6480
Dance School
--------------------------------------------------------------------------------
Mr. Lois Meissner, Director
Lo-Ru School of Dance
27735 Harper Avenue MI 48081 St Clair Shores, Michigan U.S.A.
Tel. (1.313)777.3660
Dance School, ballet
--------------------------------------------------------------------------------
Dancerís Workshop
29629 Harper Avenue MI 48082 St Clair Shores, Michigan U.S.A.
Tel. (1.810)777.3290
Dance School
--------------------------------------------------------------------------------
American Dance Academy
8081 Commerce Road MI 48085 Commerce Twp, Michigan U.S.A.
Tel. (1.248)363.2778
Dance School
--------------------------------------------------------------------------------
imena's Boutique
PO Box 512 MI 48090-0512 Warren, Michigan U.S.A.
Tel. (1.313)755.1178
Swing dance club
--------------------------------------------------------------------------------
Mr. Don Fafard
Cowboy Don & Kathie
30041 Dell Lane MI 48092 Warren, Michigan U.S.A.
Tel. (1.810)751.6669
countrydanceinstructors@home.com
Dance Teacher, Dance instructor, country & Western dances
--------------------------------------------------------------------------------
Ms. Kathie Konwinski
Cowboy Don & Kathie
30041 Dell Lane MI 48092 Warren, Michigan U.S.A.
Tel. (1.810)751.6669
Dance Teacher, instructor, country & Western dances
--------------------------------------------------------------------------------
Absolutely Gymnastics
32556 Dequindre Road MI 48092 Warren, Michigan U.S.A.
Tel. (1.810)978.8908
Dance School
--------------------------------------------------------------------------------
Dancerís Dream
13800 East 14 Mile Road MI 48093 Warren, Michigan U.S.A.
Tel. (1.810)294.9447
Dance School
--------------------------------------------------------------------------------
Knapp School of Dance
32825 Hayes Road MI 48093 Warren, Michigan U.S.A.
Tel. (1.810)296.4822
Dance School
--------------------------------------------------------------------------------
Laurie Krasnicki School of Dance
136 South Main Street MI 48097 Yale, Michigan U.S.A.
Tel. (1.810)387.4769
Dance School
--------------------------------------------------------------------------------
Letís Dance
5951 John R Road MI 48098 Troy, Michigan U.S.A.
Tel. (1.248)828.4080
Dance School
--------------------------------------------------------------------------------
Juliart Dance Studios of Troy, Inc.
6036 Rochester Road MI 48098 Troy, Michigan U.S.A.
Tel. (1.248)828.7841
Dance School
--------------------------------------------------------------------------------
Janeen Bodary
Lapham Dancers
15150 Horger MI 48101 Allen Park, Michigan U.S.A.
Tel. (1.313)928.0772
Dance Group, Polynesian dances, Hula
--------------------------------------------------------------------------------
Julie Andrews School of Dance
6856 Allen Road MI 48101 Allen Park, Michigan U.S.A.
Tel. (1.313)928.7320
Dance School
-------------------------------------------------------------------------------
Hill Ballroom Dance School
9269 Joseph Avenue MI 48101 Allen Park, Michigan U.S.A.
Tel. (1.313)381.3686
Dance School
---------------------------------------------------------------------------------
People Dancing Studio
111 3rd Street MI 48103 Ann Arbor, Michigan U.S.A.
Tel. (1.313)930.1949
Dance School
--------------------------------------------------------------------------------
Dance Gallery Studio
111 3rd Street MI 48103 Ann Arbor, Michigan U.S.A.
Tel. (1.313)761.2728
Dance School
--------------------------------------------------------------------------------
Dance Gallery Studio
111 Third Street MI 48103 Ann Arbor, Michigan U.S.A.
Tel. (1.734)747.8885
Dance Company, modern dance, professional
--------------------------------------------------------------------------------
Arthur Murray Dance Studio
5060 Jackson Road MI 48103 Ann Arbor, Michigan U.S.A.
Tel. (1.734)994.4600
Dance School, ballroom dance
--------------------------------------------------------------------------------
Dr. Mr. Bruce Sagan, Instructor
Scandinavian Dancers of Ann Arbor
2110 Fulmer Court MI 48103-2459 Ann Arbor, Michigan U.S.A.
Tel. (1.734)327.3636; Fax (1.517)432.1562
sagan@math.msu.edu
http://www.math.msu.edu/~sagan/Folk/aadance
Turning couple dances from Scandinavia
-----------------------------------------------------------------------------
Ms. Beth Genne
908 Lincoln MI 48104 Ann Arbor U.S.A.
Tel. (1.734 647.4344, 734 769.2628; Fax 734 763.7712
genne@umich.edu
Dance Teacher, Dance researcher
--------------------------------------------------------------------------------
Bertha Ray Music & Dance Studio
MI 48104 Ann Arbor, Michigan U.S.A.
Tel. (1.734)761.1910
Dance School
--------------------------------------------------------------------------------
Ms. Lee Ann King, Director
Sylvia Studio of Dance
525 E. Libery Street MI 48104 Ann Arbor, Michigan U.S.A.
Tel. (1.313)668.8066
Dance School, ballet
--------------------------------------------------------------------------------
Ann Arbor Ballet Theater
548 Church Street MI 48104 Ann Arbor, Michigan U.S.A.
Tel. (1.734)668.1001
Dance School
--------------------------------------------------------------------------------
Cas Ballet Theatre School
548 Church Street MI 48104 Ann Arbor, Michigan U.S.A.
Tel. (1.734)662.2942
Dance School
--------------------------------------------------------------------------------
Ms. Camilla Chiapuris, Director
The Community School of Ballet
617 East University MI 48104 Ann Arbor, Michigan U.S.A.
Tel. (1.734)996.8515
Dance School, ballet
--------------------------------------------------------------------------------
Dance Theatre Studio
711 North University Avenue MI 48104 Ann Arbor, Michigan U.S.A.
Tel. (1.734)995.4242
http://www.dancetheatrestudio.com
Dance School, Ballet, Acting, Body Sculpting, Cecchetti Ballet, Creative Movement, Creative Drama, Jazz, Hip Hop dance, Pilates, Pre-Pointe, Preschool Movement, Tap dance
--------------------------------------------------------------------------------
Wilz Donohue
900 Oakland street MI 48104 Ann Arbor, Michigan U.S.A.
sivacow@hotmail.com
Dancer
--------------------------------------------------------------------------------
Mailini Srirama, Artistic Director
Mailini's Dance of India
1355 Wynnstone Drive MI 48105 Ann Arbor, Michigan U.S.A.
Tel. (1.313)994.3167
Dance Company, Indian Dance
--------------------------------------------------------------------------------
Ms. Joan O'Connell, Director
Christian Dance Network
311 Manor MI 48105 Ann Arbor, Michigan U.S.A.
Tel. (1.734)662.9890
poconnell@rc.net
Dance Organization, Christian sacred dance, School
--------------------------------------------------------------------------------
Dazz Dance Productions
540 Avis Drive MI 48108 Pittsfield Twp, Michigan U.S.A.
Tel. (1.734)769.0175
Dance School
--------------------------------------------------------------------------------
Mr. Gay Delanghe, Co-Director
University of Michigan, Dance Department, Ann Arbor Dance Works
1310 N. University Court MI 48109-2217 Ann Arbor, Michigan U.S.A.
Tel. (1.734)763.5460; Fax (1.734)763.5962
delanghe@umich.edu
Professional resident dance company, Modern dance performance, choreography with a ballet technique foundation
--------------------------------------------------------------------------------
University of Michigan, Department of Dance, MFA in Dance
1310 North University Court MI 48109-2217 Ann Arbor, Michigan U.S.A.
Tel. (1.734)763.5460; Fax (1.734)763.5962
Dance School, graduate, dance Performance, choreography
--------------------------------------------------------------------------------
P & P Dance Center
248 Main Street MI 48111 Belleville, Michigan U.S.A.
Tel. (1.734)697.6110
Dance School
--------------------------------------------------------------------------------
Ginnyís Danceworks
4860 South Old US Highway 23 MI 48114 Brighton, Michigan U.S.A.
Tel. (1.810)229.2743
Dance School
--------------------------------------------------------------------------------
Danciní & More Studio
101 Brookside Lane MI 48116 Brighton, Michigan U.S.A.
Tel. (1.810)220.5912
Dance School
--------------------------------------------------------------------------------
Gloriaís Studio of Dance
111 West Saint Paul Street MI 48116 Brighton, Michigan U.S.A.
Tel. (1.810)227.3849
Dance School
-------------------------------------------------------------------------------
Ms. Deborah Shiposh, Director
Brighton School of Ballet
431 West Main Street MI 48116 Brighton, Michigan U.S.A.
Tel. (1.313)229.7690
Dance School, ballet
--------------------------------------------------------------------------------
Livingston Dance Theatre
9905 Weber Street MI 48116 Brighton, Michigan U.S.A.
Tel. (1.810)227.3995
Dance School
--------------------------------------------------------------------------------
Carleton Performing Arts Center
12610 Harris Street MI 48117 Carleton, Michigan U.S.A.
Tel. (1.734)654.2915
Dance School
-------------------------------------------------------------------------------
Chelsea Dexter Dance Arts Academy
1115 South Main Street MI 48118 Chelsea, Michigan U.S.A.
Tel. (1.734)475.0399
Dance School
--------------------------------------------------------------------------------
Ms. Betty Crall Mawhinney
10 Danvers Lane MI 48120-1019 Dearborn U.S.A.
Tel. (1.313 577.4273, 313 271.3352
zbet007@aol.com
Dance Teacher, Dance researcher
--------------------------------------------------------------------------------
Dearborn Dance Academy
22023 West Outer Drive MI 48124 Dearborn, Michigan U.S.A.
Tel. (1.313)274.6070
Dance School
--------------------------------------------------------------------------------
Noretta Dunworth School of Dance
2323 Monroe Street MI 48124 Dearborn, Michigan U.S.A.
Tel. (1.313)563.2488
Dance School
--------------------------------------------------------------------------------
Jeannie Zimbalattiís Dance School
2211 Beech Daly Road MI 48127 Dearborn Heights, Michigan U.S.A.
Tel. (1.313)565.3600
Dance School
--------------------------------------------------------------------------------
Mr. Karen Milligan, Director
Milligan School of Ballet
24355 Joy Road MI 48127 Dearborn Heights, Michigan U.S.A.
Tel. (1.313)562.2002
Dance School, ballet
--------------------------------------------------------------------------------
Janís Dance Connection
26032 Ford Road MI 48127 Dearborn Heights, Michigan U.S.A.
Tel. (1.313)562.1203
Dance School
--------------------------------------------------------------------------------
Dancerís Studio
1820 North Telegraph Road MI 48128 Dearborn, Michigan U.S.A.
Tel. (1.313)563.8707
Dance School
-------------------------------------------------------------------------------
Ms. Margaret Piwowar
1840 North Denwood MI 48128 Dearborn, Michigan U.S.A.
Dance Teacher, Dance instructor, country & Western dances
--------------------------------------------------------------------------------
Dance Avenue
1860 North Telegraph Road MI 48128 Dearborn, Michigan U.S.A.
Tel. (1.313)565.3329
Dance School
------------------------------------------------------------------------------
Robert Lee School of Dance
29855 Ford Road MI 48135 Garden City, Michigan U.S.A.
Tel. (1.734)525.9720
Dance School
--------------------------------------------------------------------------------
American Dance Academy
32669 Warren Road MI 48135 Garden City, Michigan U.S.A.
Tel. (1.313)261.6170
Dance School, ballet, modern Dance
--------------------------------------------------------------------------------
Dance Palace
6254 Middlebelt Road MI 48135 Garden City, Michigan U.S.A.
Tel. (1.734)425.9040
Dance School
--------------------------------------------------------------------------------
Henderson Dance Academy
6254 Middlebelt Road MI 48135 Garden City, Michigan U.S.A.
Tel. (1.734)422.1000
Dance School
--------------------------------------------------------------------------------
Grosse Ile Academy of Dance
8205 Macomb Street MI 48138 Grosse Ile, Michigan U.S.A.
Tel. (1.734)676.7233
Dance School
--------------------------------------------------------------------------------
Mr. Eduardo Barcenas
Asi Es Mi Tierra! Folklorico Dance Group
2040 Gregory MI 48146 Lincoln Park, Michigan U.S.A.
Tel. (1.313)383.2154
Dance Group, folk, Mexican dances
--------------------------------------------------------------------------------
Dance Steps
8967 Wayne Road MI 48150 Livonia, Michigan U.S.A.
Tel. (1.734)421.3312
Dance School
--------------------------------------------------------------------------------
Curtains Up Dance Company
9002 Middlebelt Road MI 48150 Livonia, Michigan U.S.A.
Tel. (1.734)513.7125
Dance School, company
--------------------------------------------------------------------------------
Heinzman School of Irish Dance
9263 Texas Street MI 48150 Livonia, Michigan U.S.A.
Tel. (1.734)762.0997
Dance School
--------------------------------------------------------------------------------
Bunny Sanfordís School of Dance
9627 Newburgh Road MI 48150 Livonia, Michigan U.S.A.
Tel. (1.734)464.7440
Dance School
--------------------------------------------------------------------------------
Dance World
19195 Merriman Road MI 48152 Livonia, Michigan U.S.A.
Tel. (1.248)477.0520
Dance School
--------------------------------------------------------------------------------
Miss Harrietís Dance Studio
27447 6 Mile Road MI 48152 Livonia, Michigan U.S.A.
Tel. (1.734)261.5200
Dance School
--------------------------------------------------------------------------------
Broadway Bound Dance Academy
33250 6 Mile Road MI 48152 Livonia, Michigan U.S.A.
Tel. (1.734)762.7673
Dance School
--------------------------------------------------------------------------------
Miss Jeanís Dance Arts
15619 Farmington Road MI 48154 Livonia, Michigan U.S.A.
Tel. (1.734)427.9103
Dance School
--------------------------------------------------------------------------------
Peg Harris Dance Studio
1000 South Telegraph Road MI 48161 Monroe, Michigan U.S.A.
Tel. (1.734)242.6040
Dance School
--------------------------------------------------------------------------------
Clawson School of Baton & Dance
619 South Telegraph Road MI 48161 Monroe, Michigan U.S.A.
Tel. (1.734)241.0515
Dance School
-------------------------------------------------------------------------------
Connieís Studio of Dance
MI 48166 Newport, Michigan U.S.A.
Tel. (1.734)586.8133
Dance School
--------------------------------------------------------------------------------
Center Stage Dance Company
139 East Cady Street MI 48167 Northville, Michigan U.S.A.
Tel. (1.248)380.1666
Dance School
--------------------------------------------------------------------------------
Arthur Murray Dance Studio
42000 6 Mile Road MI 48167 Northville, Michigan U.S.A.
Tel. (1.248)349.1133
Dance School, ballroom dance
--------------------------------------------------------------------------------
Piazza Dance Company
42333 7 Mile Road MI 48167 Northville, Michigan U.S.A.
Tel. (1.248)348.3720
Dance School
--------------------------------------------------------------------------------
L. Jean Rowe
45045 9 Mile Road MI 48167 Northville, Michigan U.S.A.
BettyBoop@teleweb.net
Dance Teacher, Dance instructor, country & Western dances
--------------------------------------------------------------------------------
Ralph & Ruth Mannistro
19659 Fry Road MI 48167-2607 Northville, Michigan U.S.A.
Tel. (1.248)349.3225
Dance Teacher
--------------------------------------------------------------------------------
Dance Unlimited
15067 Northville Road MI 48170 Plymouth, Michigan U.S.A.
Tel. (1.734)420.4430
Dance School
--------------------------------------------------------------------------------
Dance Dynamics
41116 Five Mile Road MI 48170 Plymouth, Michigan U.S.A.
Tel. (1.734)420.3377
Dance School
--------------------------------------------------------------------------------
Metro Dance Company
541 South Mill Street MI 48170 Plymouth, Michigan U.S.A.
Tel. (1.734)207.8970
Dance School
------------------------------------------------------------------------------
Joanneís Dance Extension & Plymouth Canton Gym Express
9282 General Drive MI 48170 Plymouth, Michigan U.S.A.
Tel. (1.734)455.4330
Dance School
--------------------------------------------------------------------------------
MTM Dance Productions Inc.
30488 Prescott Street MI 48174 Romulus, Michigan U.S.A.
Tel. (1.734)942.0120
Dance School
--------------------------------------------------------------------------------
Ms. Ellene Tsatras-Cortis
6763 Heatheridge Drive MI 48176 9230 Saline, Michigan U.S.A.
Dance Teacher, folk, Greek dances, member IOFA Greece
--------------------------------------------------------------------------------
Dance Alliance Studio
811 West Michigan Avenue MI 48176 Saline, Michigan U.S.A.
Tel. (1.734)429.9599
Dance School
--------------------------------------------------------------------------------
Connieís Studio of Dance
13145 Strong Boulevard MI 48179 South Rockwood, Michigan U.S.A.
Tel. (1.734)379.5150
Dance School
----------------------------------------------------------------------------
Janetís School of Dance
20910 Ecorse Road MI 48180 Taylor, Michigan U.S.A.
Tel. (1.313)388.1525
Dance School
--------------------------------------------------------------------------------
Ms. Diane Costy, Director
Dance Korner Scool of Dance
21743 Van Born Road MI 48180 Taylor, Michigan U.S.A.
Tel. (1.313)561.5600
Dance School, ballet
--------------------------------------------------------------------------------
Joy Squire, Director
Taylor Dance Program
22805 Goddard Road MI 48180 Taylor, Michigan U.S.A.
Tel. (1.734)374.3904
Dance School, ballet
--------------------------------------------------------------------------------
Lynch's Inc.
939 Howard Street, Dept. UDMA MI 48124 Dearborn, Michigan U.S.A.
Tel. (1.313)565.3425; Fax (1.313)565.0590
lynchs@pub1.tln.lib.mi.us
www.lynchs.com
Dance Supplier, dance products, dance footwear, bodywear, dance accessories, dance music, dance studio publications, business cards, brochures, letterhead