.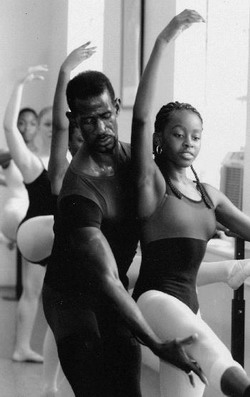 VanCura Ballet Conservatory, School of Ballet Tennessee, Memphis Contra Dancers, Knoxville Performing Arts Institute, are just a few of the dance companies, Tennessee dance schools, dancing organizations and dance wear suppliers that that can be found in our comprehensive Directory of Tennessee Dance Companies.
Featured American Dance Company
VanCura Ballet Conservatory - The Official School of Ballet Tennessee

The mission of VanCura Ballet Conservatory (formerly known as Baker-VanCura Ballet School) is to develop strong classical ballet technique as the foundation for all other dance forms; to offer quality training in related dance idioms; and to develop artistry through workshops, master teachers, and performances.

The conservatory offers an intensive training program for talented and committed dancers that prepares them for professional careers. Dancers selected from this program comprise the nucleus of Ballet Tennessee

Ballet Tennessee is a regional dance company composed of professional dancers and dedicated professional-track students. Based in Chattanooga since 1987, the company is committed to providing the community with high caliber dance in performance and instruction to people of all ages, races, religions, and economic backgrounds.

Performances, outreach, education, and professional training are hallmarks of the company. Based on the belief, Everyone benefits from ballet all programs reach across racial and socio-economic boundaries, reflecting the diversity of the general population.
---
There are many fine dance schools in Tennessee. I know I am in contact with them as we supply a range of high quality dancewear products like leotards, dance pants, dance dresses and other dancing apparel.
Bangkok Companies supplies an amazing range of dancewear from Thailand. I have looked at these dance garments and dance accessories in detail. There is only one word to describe them Superb. For more details click on the pictures or send an email to bangkokcompanies@gmail.com We regret at this time we can only satisfy Tennessee wholesale dancewear requests.
"Dancewear designed by dancers for dancers"
| | | | | |
| --- | --- | --- | --- | --- |
| Dance Dresses | Kids Leotards | Adult Leotards | Dance Bras | |
| | | | | |
| | Dance Pants | Tutu's | Dance Shorts | |
| | | | | |
| Dancewear | Dancewear Organizers | Dance Bags | Dance Backpacks | |
| | | | | |
Bangkok Companies is a full service product sourcing company in Thailand. For All your dancewear needs please email bangkokcompanies@gmail.com with your requests.
---
Dance Schools in Tennessee, Dancewear Suppliers, Tennessee Dancing Organizations
Memphis Contra Dancers
1750 Forrest Avenue TN 38112 Memphis U.S.A.
901-725-9165; 901-725-8601
www.hometown.aol.com/horselovers
Contra Dance
--------------------------------------------------------------------------------
Alliance
510 South Main Street,1st Floor TN Memphis, Tennessee
Dance Company
--------------------------------------------------------------------------------
Garry E. Carter
GREATER MEMPHIS CHAPTER, USA DANCE
1000 South Cooper St TN 38104 Memphis U.S.A.
(901) 212-6708
www.DanceMemphis.com
Dancing is the loftiest, the most moving, the most beautiful of the arts
--------------------------------------------------------------------------------
Brandee Evans
Memphis Hip Hop
1363 Coppershire Dr. #304 TN 38138 Germantown U.S.A.
901-219-0447
www.mhhdance.com
Dance Hip hop dance, Memphis hip hop. Jazz, Pom, Song, & Hip Hop Dance
This is the only competitive dance team in Memphis that is exclusively Hip Hop.
Memphis Hip Hop formed in August 2003 as a result of interest generated from Saturday Hip Hop classes. There was a need to bring REAL HIP HOP to Memphis and MHH was formed. Only four weeks after tryouts, Memphis Hip Hop competed in the Midsouth Fair Hip Hop Competition and won the Championship. Less than four weeks later, the team competed again and won first in the Varsity Hip Hop Division of the Southeastern Classic.
--------------------------------------------------------------------------------
Ulrike Griebel
Feyrouz Middle Eastern Dance
128 Harbor Town Blvd TN 38103 Memphis U.S.A.
Tel. & Fax 1.901.526.7246
www.feyrouzdance.com
Performer, Dance teacher, choreographer, Oriental belly dance (Middle Eastern dance).
My specialty is the classical Middle Eastern style, and my aim is to convey the joy of this wonderful sensual dance to others – I love teaching! I started teaching 1995 in Nuernberg, Germany, and continued 1996 in Vienna, Austria, where I gave regular classes and workshops for three different dance studios, two of them specialized in oriental dance. In 2002 I moved to Memphis, Tennessee, where I am currently teaching at the Desert Rose Studio for Middle Eastern Dance and at the YMCA in Millington. I also teach private students.
--------------------------------------------------------------------------------
Ernest Kelly
Memphis Contra Dancers
1750 Forrest Ave. TN 38112 Memphis U.S.A.
901-725-9165; 901-725-8601
www.hometown.aol.com/horselovers/memphis
Scottish Country Dance
--------------------------------------------------------------------------------
Sadiia Lamm
1254 Wilbec Rd TN 38117 Memphis U.S.A.
Tel. 901-628-1788
www.sadiia.com
Dance school
--------------------------------------------------------------------------------
Holly Lau
Department of Theatre and Dance
TC144 Department of Theatre and Dance TN 38152 Memphis U.S.A.
901-678-3193; Fax 901-678-1350
Modern dance, choreography, community dance
--------------------------------------------------------------------------------
Gloria McMullin
3330 OHara Cv 38632 Memphis, Tn. area U.S.A.
662-4291701
Cue round dance and line dance in Memphis, Tn area and also in Southaven
--------------------------------------------------------------------------------
Louis Meyers
The Folk Alliance
510 South Main, 1st Floor TN 38103 Memphis U.S.A.
901.522.1170
www.folk.org
The Folk Alliance exists to foster and promote traditional, contemporary, and multicultural folk music, dance, and related performing arts in North America.
--------------------------------------------------------------------------------
John Moore
2849 Hickory Hill Road TN 38115-2101 Memphis U.S.A.
Tel. 901-644-4928
Currently Coach/Choreograph Cheer & Dance Teams....
--------------------------------------------------------------------------------
Dorothy Gunther Pugh
Ballet Memphis School
7950 Trinity Road TN 38111 Memphis, Tennessee U.S.A.
Tel. 901-737-7322, FAX 901-737-7037
www.balletmemphis.org
Dance Company, ballet, modern
The Ballet Memphis School trains more than 600 students annually. Performance experience is provided through the Junior Company of Ballet Memphis. In addition, Ballet Memphis offers Pilates and movement instruction at the Hope and Healing Center. Ballet Memphis' Educational Enrichment program is made possible in part by the generous support of the Greater Memphis Arts Council. In 2006-2007, the combined entities of Ballet Memphis—dance company, ballet school and Pilates Centre—served approximately 75,000 people.
--------------------------------------------------------------------------------
Katie Smythe-Thinnes
The New ballet Ensemble
1910 Madison Avenue TN 38104 Memphis, Tennessee U.S.A.
Tel. (901) 726-9225, FAX (901) 726-9225
The New ballet Ensemble offers training to the serious student regardless of the ability of the family to pay for lessons. Our ballet training is based on the work of Christina Bernal.
--------------------------------------------------------------------------------
Alan Meyers Social Dance Class
5405 Poplar Avenue TN 38119 Memphis, Tennessee U.S.A.
Tel. (1.901)683.9543
Dance School, tuition
--------------------------------------------------------------------------------
All American Kids
2976 Austin Peay Highway TN 38128 Memphis, Tennessee U.S.A.
Tel. (1.901)386.4195
Dance School, tuition
--------------------------------------------------------------------------------
Ballet Memphis
4569 Summer Avenue TN 38122 Memphis, Tennessee U.S.A.
Tel. (1.901)763.0139
School, tuition
--------------------------------------------------------------------------------
Barbara Koehler School of Dance
3732 South Mendenhall Road TN 38115 Memphis, Tennessee U.S.A.
Tel. (1.901)363.4803
Dance School, tuition
--------------------------------------------------------------------------------
Bert Smothers School of Dance
6061 Stage Road TN 38134 Memphis, Tennessee U.S.A.
Tel. (1.901)386.8431
School, tuition
--------------------------------------------------------------------------------
Beth Cross Centre of Dance
7731 US Highway 70 # 204 TN 38133 Memphis, Tennessee U.S.A.
Tel. (1.901)388.7677
Dance School, tuition
--------------------------------------------------------------------------------
Canada's Dance Etc.
4730 Germantown Road Extension TN 38141 Memphis, Tennessee U.S.A.
Tel. (1.901)756.5214
Dance School, tuition
--------------------------------------------------------------------------------
Carnavalia School of Samba
3525 Macon Road TN 38122 Memphis, Tennessee U.S.A.
Tel. (1.901)324.2069
School, tuition
--------------------------------------------------------------------------------
Cheerleader Training Center
2099 Thomas Road # 7 TN 38134 Memphis, Tennessee U.S.A.
Tel. (1.901)373.3638
Dance School, tuition
--------------------------------------------------------------------------------
Cheryl Anderson School of Dance
1985 Kroger Drive #4a West AR 72301 Memphis, Arkansas U.S.A.
Tel. (1.870)735.8284
Dance School, dance tuition
--------------------------------------------------------------------------------
Dance Dynamics
8059 Stage Hills Boulevard TN 38133 Memphis, Tennessee U.S.A.
Tel. (1.901)371.2255
Dance School, tuition
--------------------------------------------------------------------------------
Dance Works Incorporated
169 Dille Place TN 38111 Memphis, Tennessee U.S.A.
Tel. (1.901)452.8811
School, tuition
--------------------------------------------------------------------------------
Ginny Mount Dance Studio
6743 East Shelby Drive TN 38141 Memphis, Tennessee U.S.A.
Tel. (1.901)363.9565
Dance School, tuition
--------------------------------------------------------------------------------
Greater Memphis Square & Round
3634 Park Avenue TN 38111 Memphis, Tennessee U.S.A.
Tel. (1.901)323.4943
Dance School, tuition
--------------------------------------------------------------------------------
Jerrie Leatherwood School
3110 South Mendenhall Road TN 38115 Memphis, Tennessee U.S.A.
Tel. (1.901)362.7171
School, tuition
--------------------------------------------------------------------------------
Kingdom Dance
6137 Briarbend Lane TN 38141 Memphis, Tennessee U.S.A.
Tel. (1.901)369.0347
School, tuition
--------------------------------------------------------------------------------
Marion Burgess Dance Studio
620 West Broadway Street West AR 72301 Memphis, Arkansas U.S.A.
Tel. (1.870)732.1781
Dance School, dance tuition
--------------------------------------------------------------------------------
Martha Scott School of Dancing
3971 Rhodes Avenue TN 38111 Memphis, Tennessee U.S.A.
Tel. (1.901)743.7347
Dance School, tuition
--------------------------------------------------------------------------------
Memphis Ballroom Dance Company
2771 Clarke Road TN 38115 Memphis, Tennessee U.S.A.
Tel. (1.901)367.2777
Dance School, tuition
--------------------------------------------------------------------------------
Memphis Bop Club
1749 Dorrie Lane TN 38117-7029 Memphis, Tennessee U.S.A.
Tel. (1.601)393.6714
Swing dance club
--------------------------------------------------------------------------------
Memphis Classical Ballet Company
3405 Summer Avenue TN 38122 Memphis, Tennessee U.S.A.
Tel. (1.901)323.1947
Dance School, tuition
--------------------------------------------------------------------------------
Memphis Cultural Arts Enrichment
1000 South Cooper Street TN 38104 Memphis, Tennessee U.S.A.
Tel. (1.901)274.8101
Dance School, tuition
--------------------------------------------------------------------------------
Memphis Dance Theatre
684 West Brookhaven Circus TN 38117 Memphis, Tennessee U.S.A.
Tel. (1.901)682.2020
School, tuition
--------------------------------------------------------------------------------
Mid South Academy
7421 Palgrave Lane TN 38125 Memphis, Tennessee U.S.A.
Tel. (1.901)795.6918
School, tuition
--------------------------------------------------------------------------------
Nadine's School of Dance
2838 Hickory Hill Road TN 38115 Memphis, Tennessee U.S.A.
Tel. (1.901)367.2554
Dance School, tuition
--------------------------------------------------------------------------------
Paramount Ballroom
5020 American Way # 2 TN 38115 Memphis, Tennessee U.S.A.
Tel. (1.901)797.8555
Dance School, tuition
--------------------------------------------------------------------------------
Patricia Williams School of Dancing
985 Berclair Road TN 38122 Memphis, Tennessee U.S.A.
Tel. (1.901)683.4324
School, tuition
--------------------------------------------------------------------------------
Patricia Williams School of Dancing
2854 Stage Village CV TN 38134 Memphis, Tennessee U.S.A.
Tel. (1.901)388.2288
Dance School, tuition
--------------------------------------------------------------------------------
Patti Howard's School of Dance
6238 Stage Road TN 38134 Memphis, Tennessee U.S.A.
Tel. (1.901)385.2228
Dance School, tuition
--------------------------------------------------------------------------------
Peggy Holden Armstrong Studios
3243 South Perkins Road TN 38118 Memphis, Tennessee U.S.A.
Tel. (1.901)794.6491
Dance School, tuition
--------------------------------------------------------------------------------
Peggy Holden Armstrong Studios
3699 North Watkins Street TN 38127 Memphis, Tennessee U.S.A.
Tel. (1.901)357.9654
Dance School, tuition
--------------------------------------------------------------------------------
Peggy Holden Armstrong Studios
2850 Austin Peay Highway TN 38128 Memphis, Tennessee U.S.A.
Tel. (1.901)388.1156
Dance School, tuition
--------------------------------------------------------------------------------
Ritz Ballroom
845 South White Station Road # 206 TN 38117 Memphis, Tennessee U.S.A.
Tel. (1.901)683.3338
School, tuition
--------------------------------------------------------------------------------
River City Ballet Company
2016 Pendleton Street TN 38114 Memphis, Tennessee U.S.A.
Tel. (1.901)743.8445
Dance School, tuition
--------------------------------------------------------------------------------
Star Circuit Studio
5724 Stage Road # B TN 38134 Memphis, Tennessee U.S.A.
Tel. (1.901)388.0810
Dance School, tuition
--------------------------------------------------------------------------------
Garry Carter
1000, South cooper TN 38104 Memphis U.S.A.
Tel. 901.314.5578
www.dancememphis.com
Dance School, tuition
--------------------------------------------------------------------------------
William Fitch
2725 South Mendenhall Road, suite 2 TN 38115-1530 Memphis, Tennessee U.S.A.
Tel. (1.901)365.2582
Swing dance club
--------------------------------------------------------------------------------
Pat Gillispie
3405 Summer Avenue TN 38122 Memphis, Tennessee U.S.A.
Tel. (1.901)323.1947
Dance School, classical, ballet
--------------------------------------------------------------------------------
Walton Griffinm
PO Box 3675 TN 38088-3675 Memphis, Tennessee U.S.A.
Tel. 901-737 7322; Fax 901-737 7037
www.balletmemphis.org
Dance Company, Ballet
--------------------------------------------------------------------------------
Julie Knowles
766 Mt. Moriah TN 38117 Memphis, Tennessee U.S.A.
Tel. (1.901)682.2020; Fax (1.901)682.2020
www.memphisdance.com
Dance Company
--------------------------------------------------------------------------------
Pete Wade
4287 Knight Avenue TN 38118 Memphis, Tennessee U.S.A.
Tel. (1.901)366.9664
Swing dance club
--------------------------------------------------------------------------------
Anna Baker-Van-Cura
Ballet Tennessee
3202 Kelly's Ferry Rd. TN Chattanooga U.S.A.
(423) 821-2055; Fax (423) 821-2156
www.BalletTennessee.org
Master Teachers, Choreographers, Artistic Directors
Committed to artistic excellence and programming, Ballet Tennessee has presented a blend of classical and contemporary ballets by the artistic directors and guest choreographers since 1987. Performances, outreach, education, and professional training are hallmarks of the company. The result is a unique regional ballet company made up of both professional and dedicated professional-track students.
--------------------------------------------------------------------------------
Krysta Harden
Auburn School of Dance and Performing Arts
7255 Lee Hi TN 37421 Chattanooga U.S.A.
Tel.334-790-5188
Dance Teacher
--------------------------------------------------------------------------------
Karen Wilson
6122 Nottingham Dr. TN 37419 Chattanooga U.S.A.
(423)892.60.21;Fax(423)209.59.30;
Performing arts school
--------------------------------------------------------------------------------
Allemande Hall
2548 Gunbarrel Road TN 37421 Chattanooga, Tennessee U.S.A.
Tel. (1.423)899.9913
Dance School, tuition
--------------------------------------------------------------------------------
Asto Studio
2321 Marco Crescent TN 37421 Chattanooga, Tennessee U.S.A.
Tel. (1.423)899.0302
Dance School, tuition
--------------------------------------------------------------------------------
Baker Van Cura Ballet Center
3202 Kellys Ferry Road TN 37419 Chattanooga, Tennessee U.S.A.
Tel. (1.423)821.2055
School, tuition
--------------------------------------------------------------------------------
Barking Legs Theatre
1307 Dodds Avenue TN 37404 Chattanooga, Tennessee U.S.A.
Tel. (1.423)624.5347
Dance School, tuition
--------------------------------------------------------------------------------
Chattanooga Ballet
615 Mccallie Avenue TN 37403 Chattanooga, Tennessee U.S.A.
Tel. (1.423)755.4672
School, tuition
--------------------------------------------------------------------------------
Chattanooga School of Dance
PO Box 24714 TN 37422 Chattanooga, Tennessee U.S.A.
Tel. (1.423)843.3685
School, tuition
--------------------------------------------------------------------------------
Fred Astaire Dance Studio
5742 Brainerd Road TN 37411 Chattanooga, Tennessee U.S.A.
Tel. (1.423)892.5861
Dance School, tuition
--------------------------------------------------------------------------------
Ginger Brown's Academy
4148 Ringgold Road TN 37412 Chattanooga, Tennessee U.S.A.
Tel. (1.423)622.4501
Dance School, tuition
--------------------------------------------------------------------------------
Karen Horton School of Dance
3517 Hixson Pike TN 37415 Chattanooga, Tennessee U.S.A.
Tel. (1.423)875.6720
School, tuition
--------------------------------------------------------------------------------
Kathy's School of Dance
8115 East Brainerd Road # 22 TN 37421 Chattanooga, Tennessee U.S.A.
Tel. (1.423)899.6855
Dance School, tuition
--------------------------------------------------------------------------------
Massari-Wood Dance Center
8126 East Brainerd Road TN 37421 Chattanooga, Tennessee U.S.A.
Tel. (1.423)894.1406
Dance School, tuition
--------------------------------------------------------------------------------
Tag Gymnastics & Fitness
6242 Perimeter Drive TN 37421 Chattanooga, Tennessee U.S.A.
Tel. (1.423)894.3910
School, tuition
--------------------------------------------------------------------------------
Van Cura Anna-Baker
3202 Kelly's Ferry Rd., TN 37419 Chattanooga, Tennessee U.S.A.
tel.(423) 821-2055
Director John A. Patten Arts Center
--------------------------------------------------------------------------------
Barry Van Cura
906 Tremont Street TN 37405 Chattanooga, Tennessee U.S.A.
Tel. (1.423)265.8930
Dance Company, ballet, modern
--------------------------------------------------------------------------------
Anna Baker-Van Cura
906 Tremont Street TN 37405 Chattanooga, Tennessee U.S.A.
Tel. (1.423)265.8930
Company, ballet, modern
--------------------------------------------------------------------------------
Barry van Cura
3202 Kelly's Ferry Road TN 37419 Chattanooga, Tennessee U.S.A.
Tel. 423-821 2055; Fax 423-821 2156
Dance Company, Ballet
--------------------------------------------------------------------------------
Zhor
409 Cameron Circle 203 TN 37402 Chattanooga, Tennessee U.S.A.
Tel. (1.423)756.2630; (1.423)877.5436; (1.800)807.2018
Dance Company
--------------------------------------------------------------------------------
William D. Gooch
4401 Alta Vista Way TN 37919 Knoxville, Tennessee U.S.A.
Tel. & Fax (1.423)522.0515
William D. Gooch, Jr. and Meg A. Mabbs; Recreational Dance group meeting weekly on Tuesday evenings in Knoxville, Tennessee, USA, at the Laurel Theatre in central Knoxville. We concentrate on village dance
--------------------------------------------------------------------------------
Judy Robinson
Tennessee Children's Dance Ensemble
4216 Sutherland Avenue TN 37919-5161 Knoxville U.S.A. Phone:
865-588-8842, FAX: 865-766-0345
www.korrnet.org/tcde
Professional Modern Dance Company
Membership in TCDE is open to any child between the ages of 8 and 14 who is a Tennessee resident. Dancers are selected - without regard to race, creed, or gender. The qualifications for auditioning to become a member of the dance ensemble are: (1) proficiency in basic modern dance technique, (2) proficiency in basic classical ballet technique, and (3) the presentation of a one minute original composition prepared without music.
--------------------------------------------------------------------------------
Angela King School for Dancers
10851 Kingston Pike TN 37922 Knoxville, Tennessee U.S.A.
Tel. (1.423)675.9894
Dance School, tuition
--------------------------------------------------------------------------------
Armfield Dance Academy
205 Knoxville Avenue TN 37303 Athens, Tennessee U.S.A.
Tel. (1.423)745.4904
School, tuition
--------------------------------------------------------------------------------
Arthur Murray Dance Studio
7501 Northshore Drive SW TN 37919 Knoxville, Tennessee U.S.A.
Tel. (1.423)694.7515
Dance School, tuition
--------------------------------------------------------------------------------
Ballet Gloria School of Arts
10523 Kingston Pike TN 37922 Knoxville, Tennessee U.S.A.
Tel. (1.423)531.3065
School, tuition
--------------------------------------------------------------------------------
Charlotte Ann's School of Dance
6604 Candy Lane TN 37920 Knoxville, Tennessee U.S.A.
Tel. (1.423)577.0385
Dance School, tuition
--------------------------------------------------------------------------------
Clogging Connection & Dance
10523 Kingston Pike TN 37922 Knoxville, Tennessee U.S.A.
Tel. (1.423)694.2787
Dance School, tuition
--------------------------------------------------------------------------------
Dance Agency
4565 Kingston Pike # 134 TN 37919 Knoxville, Tennessee U.S.A.
Tel. (1.423)584.4731
School, tuition
--------------------------------------------------------------------------------
Dance Centre of Knoxville
5711 Western Avenue TN 37921 Knoxville, Tennessee U.S.A.
Tel. (1.423)675.6465
Dance School
--------------------------------------------------------------------------------
Dance Factory Incorporated
6632 Central Avenue Pike # B TN 37912 Knoxville, Tennessee U.S.A.
Tel. (1.423)688.2511
Dance School, tuition
--------------------------------------------------------------------------------
Dance Factory South Incorporated
8717 Chapman Highway TN 37920 Knoxville, Tennessee U.S.A.
Tel. (1.423)579.4791
School, tuition
--------------------------------------------------------------------------------
Dancer's Studio
4216 Sutherland Avenue TN 37919 Knoxville, Tennessee U.S.A.
Tel. (1.423)588.8842
Dance School, tuition
--------------------------------------------------------------------------------
Dancesport Of Knoxville
7501 N Shore Drive TN 37919 Knoxville, Tennessee U.S.A.
Tel. 1(865) 218-5483
Dance School, teacher, ballroom dances
--------------------------------------------------------------------------------
East Tennessee Academy of the Arts
201 Sherway Road TN 37922 Knoxville, Tennessee U.S.A.
Tel. (1.423)691.2671
School, tuition
--------------------------------------------------------------------------------
Irma Witt O'Fallon School
10608 Flickenger Lane TN 37922 Knoxville, Tennessee U.S.A.
Tel. (1.423)966.7654
School, tuition
--------------------------------------------------------------------------------
Knoxville Performing Arts Institute
5711 Western Avenue TN 37921 Knoxville, Tennessee U.S.A.
Tel. (1.423)558.3115
Dance School, tuition
--------------------------------------------------------------------------------
Knoxville School of Performing Arts
2902 Tazewell Pike # D TN 37918 Knoxville, Tennessee U.S.A.
Tel. (1.423)689.8525
Dance School, tuition
--------------------------------------------------------------------------------
National Dance Clubs
6326 Papermill Drive TN 37919 Knoxville, Tennessee U.S.A.
Tel. (1.423)584.0009
www.Nationaldanceclubs.Com
School, teacher, ballroom dances
--------------------------------------------------------------------------------
Polte's Dance & Tennis Center
713 Ebenezer Road TN 37923 Knoxville, Tennessee U.S.A.
Tel. (1.423)693.1433
School, tuition
--------------------------------------------------------------------------------
Smoky Mountain Ballet
7815 Oak Ridge Highway TN 37931 Knoxville, Tennessee U.S.A.
Tel. (1.423)531.4896
Dance School, tuition
--------------------------------------------------------------------------------
Square Dancers Incorporated
828 Tulip Avenue TN 37921 Knoxville, Tennessee U.S.A.
Tel. (1.423)521.6990
School, tuition
--------------------------------------------------------------------------------
Studio Arts For Dancers
1234 Rocky Hill Road TN 37919 Knoxville, Tennessee U.S.A.
Tel. (1.423)539.2475
Dance School, tuition
--------------------------------------------------------------------------------
Victoria Bolen's Dance Station
620 Campbell Station Road TN 37922 Knoxville, Tennessee U.S.A.
Tel. (1.423)966.0366
School, tuition
--------------------------------------------------------------------------------
Andye Andinha Banandyes
1629 West Cumberland Avenue #136 TN 37916 Knoxville, Tennessee U.S.A.
Tel. (1.865)595 7647
Dance Group, Specializing in Raqs Sharqi/La Danse Orientale, West African and Middle Eastern Fusion Dance Troupe
--------------------------------------------------------------------------------
Peter Bandy
316 Concord Road TN 37922 Knoxville, Tennessee U.S.A.
Tel. (1.423)675.6082
Dance Teacher, instructor, country & Western dances
--------------------------------------------------------------------------------
Lorenzo Santa Barbara
4216 Sutherland Avenue TN 37919 Knoxville U.S.A.
Tel. (1.423)5844842; Fax(423)5888849
Dance & Child, modern
--------------------------------------------------------------------------------
Krist White Boles
10939 Gilian Lane TN 37922 Knoxville U.S.A.
Tel. 865-966-8957 ; 865-988-3262
Dance Teacher
--------------------------------------------------------------------------------
Melinda Brown
323 HPER building Andy Holt Avenue TN 37996 Knoxville, Tennessee U.S.A.
Tel. (1.423)974.2169
Dancer, ballet
--------------------------------------------------------------------------------
Ginger Cook
PO Box 1664 TN 37901-1664 Knoxville, Tennessee U.S.A.
Tel. (1.423)544.0495; Fax (1.423)522.3043
www.knokballet.org
Dance Company, modern, ballet
--------------------------------------------------------------------------------
Angela Floyd
Angela Floyd School for the Dancer
10845 Kinston Pike TN 37922 Knoxville, U.S.A.
Tel. 1(865) 675-9894
www.angelafloydschoolforthedancer.com
Teacher, instruction, classes, school, studio
--------------------------------------------------------------------------------
Dorothy Floyd
4216 Sutherland Avenue TN 37919 Knoxville, Tennessee U.S.A.
Tel. (1.423)588.8842; (1.423)584.9636; Fax (1.423)588.8842
Dance Company
--------------------------------------------------------------------------------
Irena Linn
4216 Sutherland Avenue Tn 37919 Knoxville, Tennessee U.S.A.
Tel. 865-588-2770
www.discoveret.org
Choreographer, Dances for children
--------------------------------------------------------------------------------
Meg Mabbs
Nordic Fiddles and Feet
4401 Alta Vista Way TN 37919 Knoxville, Tennessee U.S.A.
Tel. & Fax (1.423)522.0515;(865)-522-0515
www.nordicfiddlesandfeet.org
Dance Company
--------------------------------------------------------------------------------
Kimberly Matibag
PO Box 1881 TN 37917 Knoxville, Tennessee U.S.A.
Tel. 524.7615
Dance School
--------------------------------------------------------------------------------
Emma Newton
11916 Yarnell Road TN 37932 Knoxville, Tennessee U.S.A.
Dance Organization, Christian sacred dance
--------------------------------------------------------------------------------
Lenette Perra
4216 Sutherland Avenue Tn 37919 Knoxville, U.S.A.
Tel. 865-588-2770
www.discoveret.org
Choreographer
--------------------------------------------------------------------------------
Anna Protopapa
2106 Andy Holt Avenue TN 37996 Knoxville, Tennessee U.S.A.
Dance School
--------------------------------------------------------------------------------
Maria Siopsis
2106 Andy Holt Avenue TN 37996 Knoxville, Tennessee U.S.A.
Dance Group, folk, Greek dances
--------------------------------------------------------------------------------
Maria Theoharidis
2106 Andy Holt Avenue TN 37996 Knoxville, Tennessee U.S.A.
Greek folk dance, costume
--------------------------------------------------------------------------------
Ann Carroll School of Dance
1103 Battlewood Street TN 37069 Franklin, Tennessee U.S.A.
Tel. (1.615)790.6468
Dance School, tuition
--------------------------------------------------------------------------------
Dance Classique Ballet Studio
337 Independence Square TN 37064 Franklin, Tennessee U.S.A.
Tel. (1.615)791.6005
Dance School, tuition
--------------------------------------------------------------------------------
Franklin School of Performing Arts
230 Franklin Road TN 37064 Franklin, Tennessee U.S.A.
Tel. (1.615)591.7151
Dance School, tuition
--------------------------------------------------------------------------------
Pauline School of Dance
2600 Franklin Road # B TN 37204 Nashville, Tennessee U.S.A.
Tel. (1.615)292.2371
Dance School, tuition
--------------------------------------------------------------------------------
Performing Arts Academy
125 South Margin Street TN 37064 Franklin, Tennessee U.S.A.
Tel. (1.615)790.1966
School, tuition
--------------------------------------------------------------------------------
Jim Sullivan
1010 Murfreesboro Road Suite 186 TN 37064 Franklin, Tennessee U.S.A.
Tel. (1.615)790.2999; Fax (1.615)790.8897
Dance Company
--------------------------------------------------------------------------------
Academy of Dance Arts
2601 Fort Henry Drive TN 37664 Kingsport, Tennessee U.S.A.
Tel. (1.423)247.8874
Dance School, tuition
--------------------------------------------------------------------------------
Academy of Dance Arts - Indian
5022 Country Drive TN 37664 Kingsport, Tennessee U.S.A.
Tel. (1.423)323.8874
Dance School, tuition
--------------------------------------------------------------------------------
Holloway Dancing School
2605 East Center Street TN 37664 Kingsport, Tennessee U.S.A.
Tel. (1.423)246.8541
Dance School, tuition
--------------------------------------------------------------------------------
Kingsport Guild of Ballet
501 East Main Street TN 37660 Kingsport, Tennessee U.S.A.
Tel. (1.423)378.3967
School, tuition
--------------------------------------------------------------------------------
Stardust Dance Center
215 Broad Street TN 37660 Kingsport, Tennessee U.S.A.
Tel. (1.423)245.7827
School, tuition
--------------------------------------------------------------------------------
Carolyn Glardon Dancers
306 Home Avenue TN 37801 Maryville, Tennessee U.S.A.
Tel. (1.423)982.2107
Dance School, tuition
--------------------------------------------------------------------------------
East Tennessee Talent Academy
1850 Big Springs Road TN 37801 Maryville, Tennessee U.S.A.
Tel. (1.423)982.6000
Dance School, tuition
--------------------------------------------------------------------------------
Smoky Mountain Music School
1922 East Lamar Alexander Parkway TN 37804 Maryville, Tennessee U.S.A.
Tel. (1.423)977.7284
Dance School, tuition
--------------------------------------------------------------------------------
Van Metre School of Dance
215 West Broadway Avenue TN 37801 Maryville, Tennessee U.S.A.
Tel. (1.423)982.8463
Dance School, tuition
--------------------------------------------------------------------------------
Kathy Dorner
215 West Braodway TN 37801 Maryville, Tennessee U.S.A.
Tel. (1.423)982.8463
Dancer, ballet
--------------------------------------------------------------------------------
Cheryl Van Metre
215 West Broadway TN 37801 Maryville, Tennessee U.S.A.
Tel. (1.423)982.8463
Dance Company, ballet, modern Dance
--------------------------------------------------------------------------------
Amy Moore-Morton
215 West Broadway TN 37801 Maryville, Tennessee U.S.A.
Tel. (1.423)982.8463
Dance Company, ballet
--------------------------------------------------------------------------------
Armfield Dance Academy
205 Knoxville Avenue TN 37303 Athens, Tennessee U.S.A.
Tel. (1.423)745.4904
School, tuition
--------------------------------------------------------------------------------
Dance Productions
8 North White Street TN 37303 Athens, Tennessee U.S.A.
Tel. (1.423)744.0572
Dance School, tuition
--------------------------------------------------------------------------------
East Tennessee Tumble & Twirl
326 North White Street TN 37303 Athens, Tennessee U.S.A.
Tel. (1.423)745.0285
Dance School, Dance Tuition