.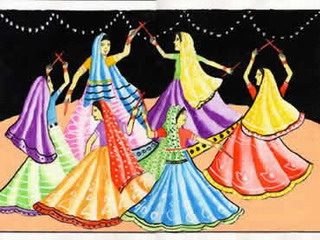 Qatar Foundation, The Caracalla Dance Theatre, Sabrina Belly Dance Instructor, are just a few of the dance companies, Qatar dance schools, dancing organizations and dance wear suppliers that that can be found in our comprehensive Directory of Qatar Dance Companies.
Qatar Foundation is the manifestation of the innovation and creativity of His Highness Sheikh Hamad Bin Khalifa Al Thani, the Emir of The State of Qatar. A private, non-profit organization founded in 1995, Qatar Foundation exemplifies the value and importance His Highness places on education, science and community development. Her Highness Sheikha Mozah Bint Nasser Al Missned, is chairperson of Qatar Foundation and personally guides the organization with passion, vision and enthusiasm.
Qatar Foundation is very proud to collaborate with the Caracalla Dance Theatre in producing the musical ballet, "Knights of the Moon".
Culture is intrinsic to learning and to community: by establishing partnerships with esteemed regional companies such as the Caracalla Dance Theatre, Qatar Foundation aims to contribute a wider cultural understanding and insight.
"Knights of the Moon" is a tale set in the mysterious East, a fusion of the traditions and distinct heritage of the Arab world with broader Qatari values. Caracalla Dance Theatre have created a moving tale that reaches out to all the audience members.

The Caracalla Dance Theatre
In 1970, Abdel-Halim Caracalla founded what would evolve into the first and most prominent theatre in the Middle East. Aiming towards a new language in dance with a style based on the amalgamation of the Western and Oriental, the Caracalla Dance Theatre began its rise at the 1972 Festival of Osaka in Japan. Having combined yesterday's heritage with today's technique, the company's continued success made it a permanent visitor on the stages of Europe, Africa, the Arab countries, Canada, Southern America, Russia and the United States.

The first full-length production, Mystery of the Bizarre (1974), followed by the world tour for The Black Tents (1978), were the breakthrough programs that brought international press recognition. Caracalla had crystallized the developing lyricism of his choreography and paved the way for his next ballet, Shot of Glory (1980), leading to additional world tours with Taming of the Shrew (1982) and Echoes (1985), productions that proved to be an impetus for his artistic path. In 1990, Caracalla audiences witnessed an Oriental Midsummer Nights Dream, another ballet inspired by William Shakespeare and in 1996, Caracalla performed Elissa, Queen of Carthage in the Oman Auditorium of the Al-Bustan Palace Hotel.
Featured Qatar Dance Company
Sabrina - Belly Dance Instructor
Middle Eastern Dance, otherwise known as belly dancing, has become a very popular form of exercise and self expression for many women around the world. It is inspired from dances from different cultures, such as Egypt, Turkey, Armenia, Lebanon, and Persia. The movements are focused mostly in the hips and shoulders in different series of muscle isolations. People are drawn to this dance for different reasons: to increase fitness levels and flexibility, experience a piece of Middle Eastern culture, socialize with friends, and to release the tension of the day. Come and join us in dancing in Qatar!

If you would like your Qatar Dance Company, Dance Organization, Dance School featured here then please email bangkokcompanies@gmail.com
There are many fine dance schools in Qatar. I know I am in contact with them as we supply a range of high quality dancewear products like leotards, dance pants, dance dresses and other dancing apparel.
Bangkok Companies supplies an amazing range of dancewear from Thailand. I have looked at these dance garments and dance accessories in detail. There is only one word to describe them Superb. For more details click on the pictures or send an email to bangkokcompanies@gmail.com We regret at this time we can only satisfy Qatar wholesale dancewear requests.
"Dancewear designed by dancers for dancers"
| | | | | |
| --- | --- | --- | --- | --- |
| Dance Dresses | Kids Leotards | Adult Leotards | Dance Bras | |
| | | | | |
| | Dance Pants | Tutu's | Dance Shorts | |
| | | | | |
| Dancewear | Dancewear Organizers | Dance Bags | Dance Backpacks | |
| | | | | |
Bangkok Companies is a full service product sourcing company in Thailand. For All your dancewear needs please email bangkokcompanies@gmail.com with your requests.
---
Dance Schools in Qatar, Dancewear Suppliers, Dancing Organizations
John Bell
Social Scottish Country Dancing
PO Box 4050, no street number, No street name QA, Doha, Qatar Qatar
Tel. (+974) 465 5823, FAX (+974) 432 9103
Social Scottish Country Dancing. Affiliated to the RSCDS.
22nd February Street, PO Box 9865 QA-Doha Qatar
Tel. (974)86.14.12; Fax (974)82.09.11
Organization
--------------------------------------------------------------------------------
Qatar National Commission for UNESCO
Ministry of Education, 22nd February Street, PO Box 986 QA- Doha Qatar
Tel. (974)86.14.12; Fax (974)82.09.11
National organization
--------------------------------------------------------------------------------
Ali Adbulla Khalifa
Box 7996 QA-Doha Qatar 861941 w; 861652 h;
Organizer, folk dance
--------------------------------------------------------------------------------
Sabrina
Doha, Qatar
E-Mail: sabrina@bellysheikha.com
Web Site: www.bellysheikha.com
Middle Eastern Dance Involvement: Performer, Teacher, Choreographer, Westernized Glitter, Veil, Balancing, Ethno-Fusion, Finger Cymbals